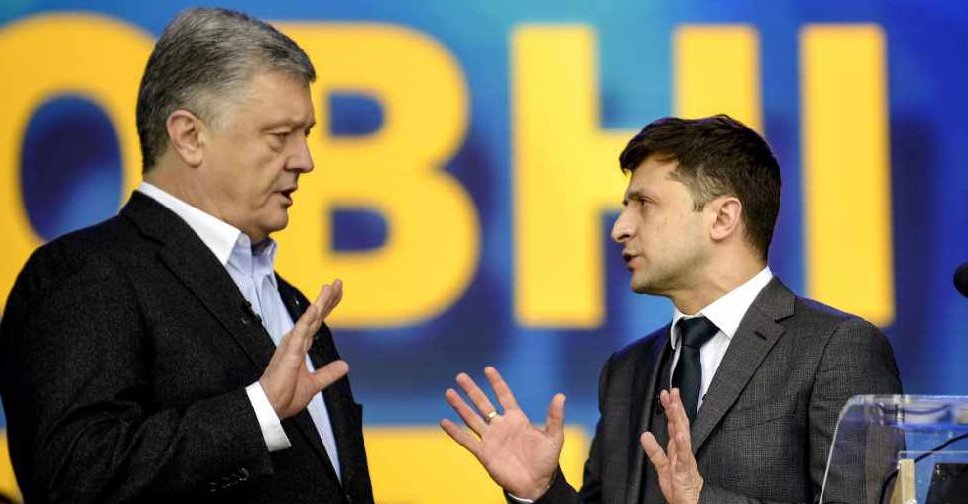 Sergei CHUZAVKOV / AFP
Ukrainians go to the polls on Sunday in the second round of an election to pick the country's next president.
According to opinion polls, politically inexperienced comedian Volodymyr Zelenskiy is set to defeat incumbent rival Petro Poroshenko.
Poll stations are set to open 05:00 GMT and close 12 hours later.
A survey by the Rating pollster shows Zelensky winning 73 per cent of the vote, with Poroshenko getting only 27 per cent.
The winner of Sunday's vote will be elected for a five-year term as president.