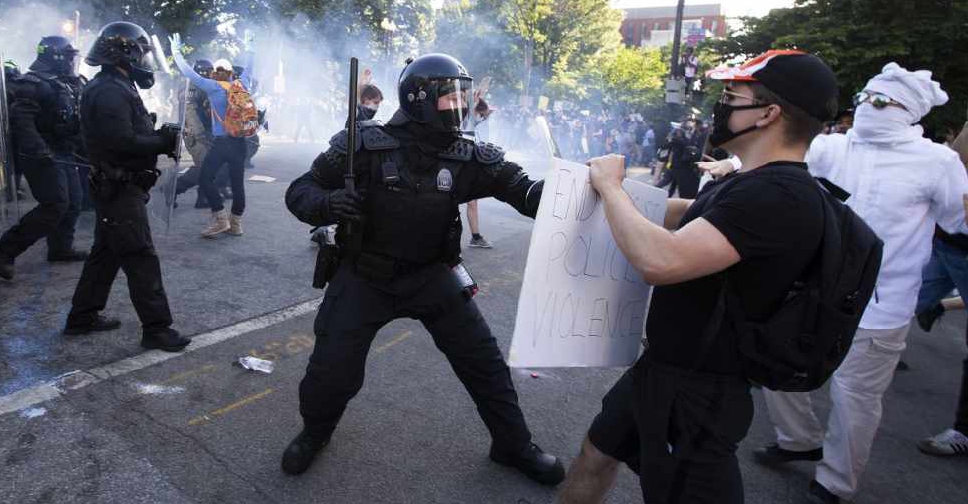 JOSE LUIS MAGANA / AFP
Violence erupted for a seventh night across several parts of the US, just hours after President Donald Trump vowed to use military personnel to halt the protests.
"Mayors and governors must establish an overwhelming law enforcement presence until the violence has been quelled," Trump said.
"If a city or state refuses to take the actions that are necessary to defend the life and property of their residents, then I will deploy the United States military and quickly solve the problem for them."
Following his address, he walked from the White House to nearby St. John's Episcopal Church amid tight security to pose for pictures with his daughter Ivanka.
However, a few hours later, thousands of people marched through the streets of Brooklyn, shouting "justice now!", while demonstrators in Los Angeles and New York City clashed with riot police.
George Floyd, a 46-year-old African-American, was killed minutes after a policeman pinned his neck under a knee for nearly nine minutes.