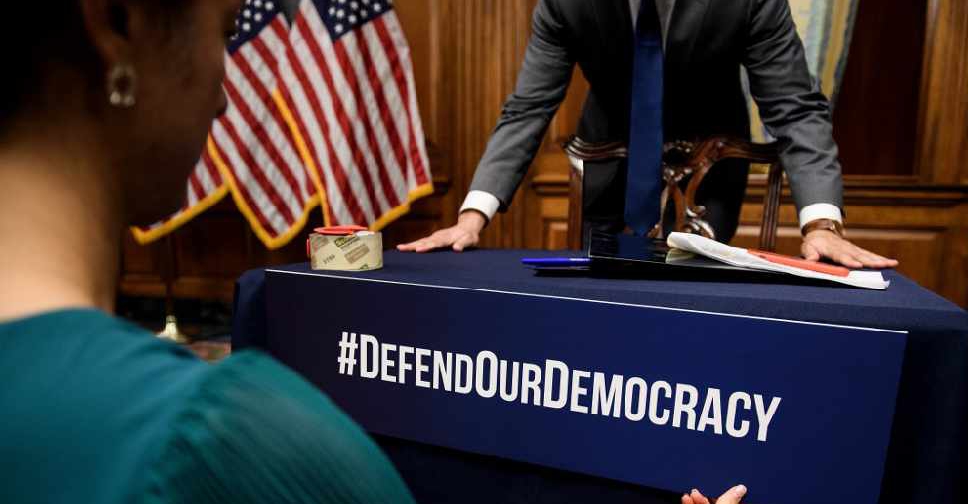 BRENDAN SMIALOWSKI / AFP
US President Donald Trump is formally facing trial after articles of impeachment were handed over to the American Senate.
The case against him - for abuse of power and obstruction - will begin on Tuesday.
Trump has called the process a hoax and a con job.
He has been charged with abuse of power for asking Ukraine to investigate political rival Joe Biden and then fighting an inquiry into the scheme.
The House, controlled by opposition Democrats, impeached the president last month but it's the Senate, controlled by Trump's Republican Party, that will decide whether to remove him from office.
The Senate is expected to acquit Trump as none of its 53 Republicans has voiced support for removing him.