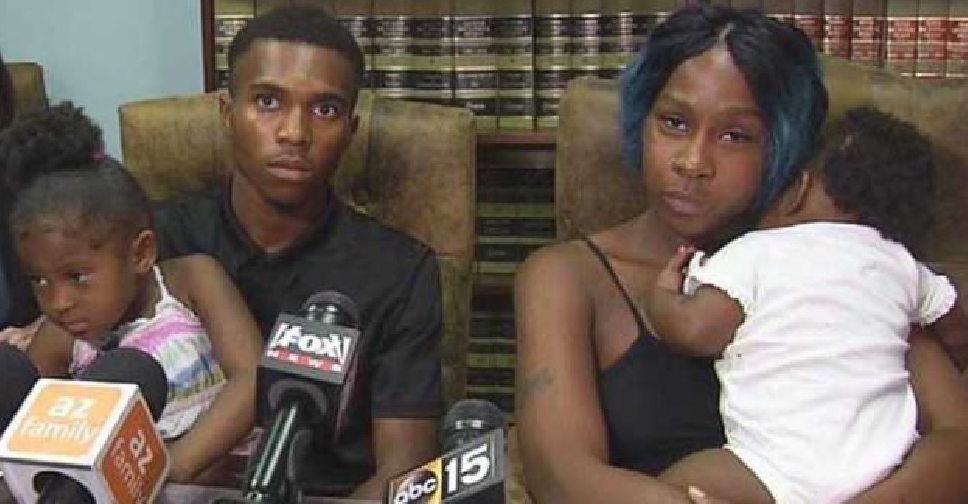 facebook
The mayor of Phoenix has apologised and called a community meeting after a video showing police threatening to shoot a family went viral.
Mayor Kate Gallego called the officers' actions "inappropriate" and "clearly unprofessional".
"There is no situation in which this behaviour is ever close to acceptable," she wrote on Twitter.
The footage, recorded last month, showed police officers using foul language and threatening to shoot the family over an alleged shoplifting incident.
According to reports, the family has filed a $10 million claim against the city, alleging civil rights violations.
The couple later claimed they did not notice that their four-year-old daughter had taken a doll from a Dollar Store.