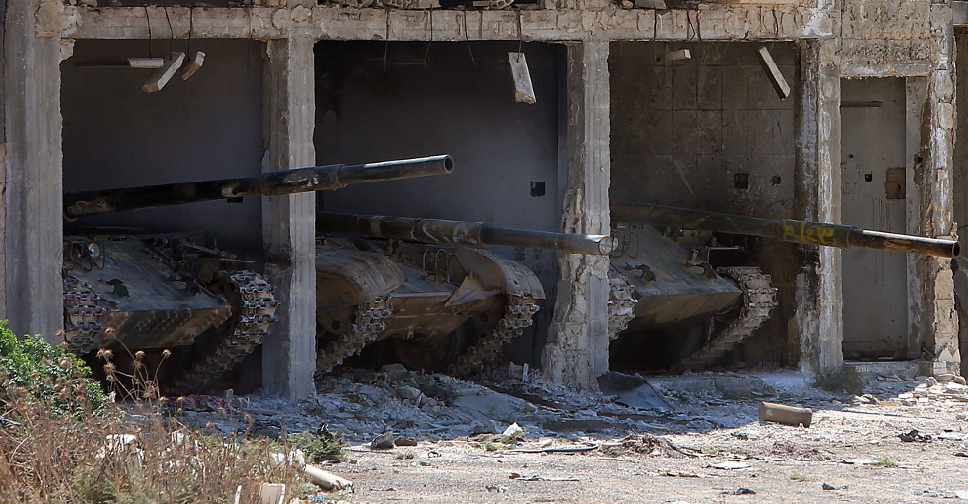 Syrian government tanks are seen parked near the town of Khan Shaykhun (AFP)
Fierce battles have been taking place in the Syrian town of Khan Sheikhoun between government forces and rebel groups.
According to the monitoring group Syrian Observatory for Human Rights, Syria's army and their allies seized the northern and eastern districts of the town, located in Idlib province.
Ground battles raged overnight as rebels attempted to fend off the regime forces.
It comes a day after three people were killed and 12 wounded as a military convoy belonging to Turkey, which backs some of the rebel groups, was hit by an airstrike as it made its way to the town.