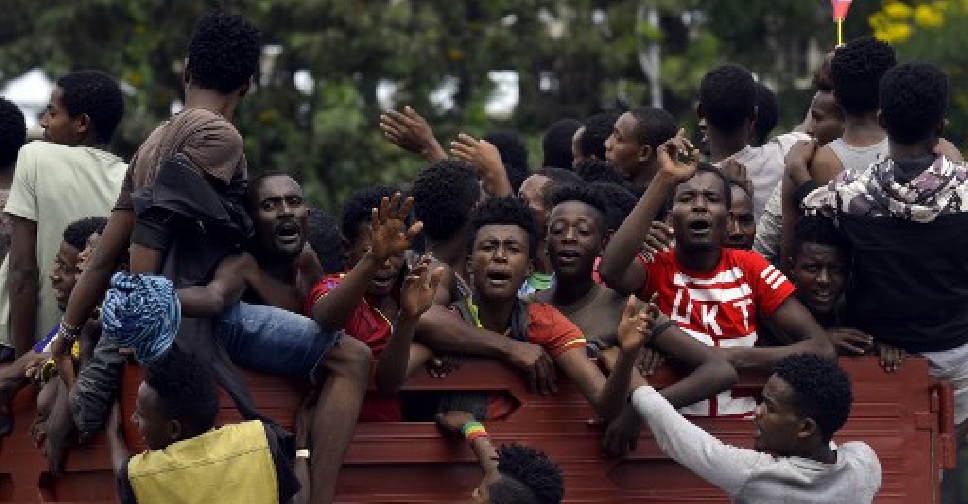 MICHAEL TEWELDE / AFP
Protesters have taken to the streets in Ethiopia to declare a new region.
They blocked roads and burned tires as security forces put an end to a meeting of activists in the city of Hawassa.
Thousands had gathered on Thursday to pronounce a new region for their Sidama ethnic group.
The country's Prime Minister Abiy Ahmed has promised that his regime will implement peaceful political reforms.
However demands from competing ethno-nationalist groups have been on the rise.