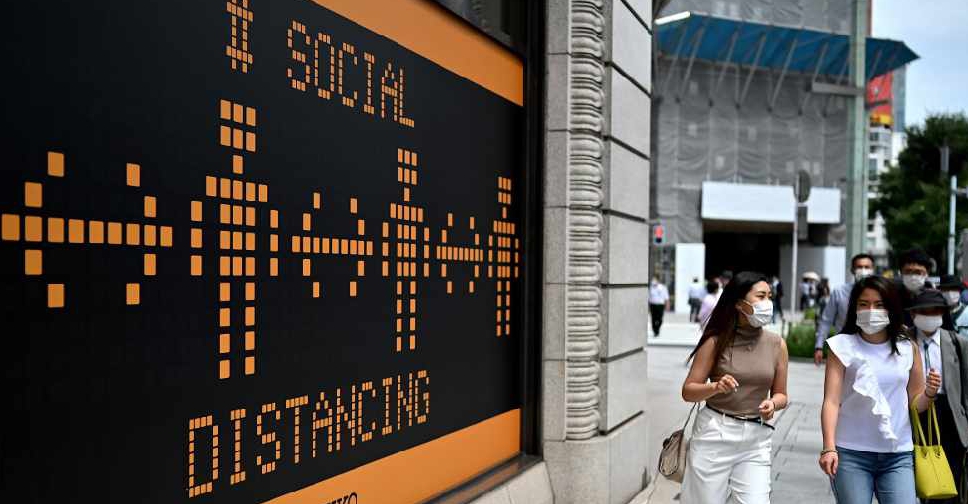 CHARLY TRIBALLEAU / AFP
Health officials in Tokyo have appealed for more than 800 theatregoers to get tested for COVID-19 after a stage production was found to be the source of at least 20 new cases.
The government said it was focusing on a 190-seat theatre in the Shinjuku entertainment district.
The venue staged a play for six days starring mainly up-and-coming boy-band members earlier this month.
All 800 spectators who went to see the performance have been identified as high-risk contacts.
Authorities came to know of the first infection among a cast member on July 6, while subsequent tests found at least 20 related cases.
Tokyo reported 119 new COVID-19 infections on Monday after a period of four days when the daily tally exceeded 200.