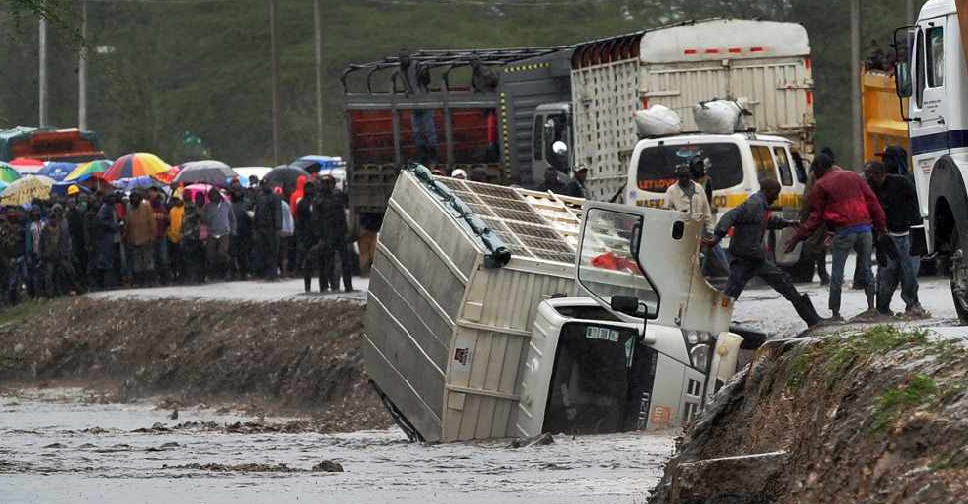 TONY KARUMBA / AFP
The death toll from floods and mudslides that crushed homes in southern and eastern parts of South Africa has risen to more than 50.
Efforts are being made to retrieve bodies from under collapsed homes and buildings in the coastal areas of KwaZulu-Natal province.
Despite forecasts for heavy rain, authorities didn't anticipate the extent of the downpour. "As a result there was flooding and some structures were undermined and collapsed on people," said Lennox Mabaso, a spokesman for the provincial Cooperative Governance and Traditional Affairs department.
President Cyril Ramaphosa's office took to Twitter on Wednesday to announce that he'll visit the affected areas.
Last week, 13 people died during an Easter service when a church wall in KwaZulu-Natal collapsed after days of heavy rains and strong winds.