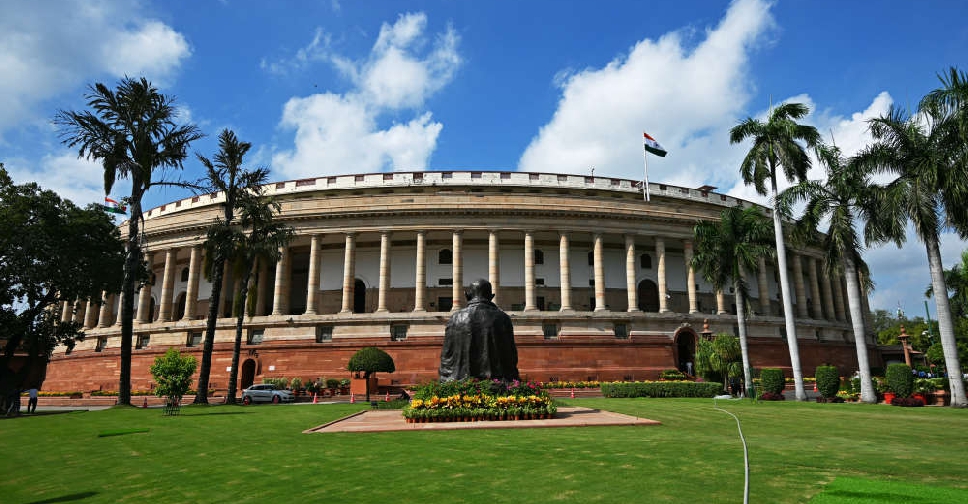 Lawmakers in India's upper house of Parliament on Thursday gave final consent to a bill to reserve 33 per cent seats in the lower house and state assemblies for women a day after the landmark legislation was approved by the lower house.
After 11 hours of debate, over 200 MPs in the upper house voted in favour of the bill aimed at improving gender equality in the corridors of power.
It guarantees 33 per cent reservation to women lawmakers in the lower house and state assemblies.
India's Vice President and Chairman of the Upper House Jagdeep Dhankhar said the approval to the long-pending bill was a "historic achievement."
Female lawmakers in parliament and state assemblies said the bill significantly empowers Indian woman from all walks of life.
The bill, tabled in 1996, was reintroduced by Prime Minister Narendra Modi's government this week during the special session of the parliament. It is the first legislation to be passed by both houses in the newly constructed parliament complex.
However, the legislation will not be enforced during the general elections due in May 2024. Home Minister Amit Shah has said that it would likely come into effect in 2029.
The bill's implementation depends on the completion of India's once-in-a-decade population census followed by proposed redrawing of boundaries of all political constituencies.
Opposition lawmakers, while being supportive, have demanded that the bill be implemented immediately, with Congress party leaders calling for a caste census to be conducted alongside to ensure reservation for oppressed groups.
Nearly half of India's 950 million registered voters are women but their participation in politics has remained historically low.
Just 104 of India's 788 MPs, or slightly more than 13 per cent, were women after the last national election, government figures show.