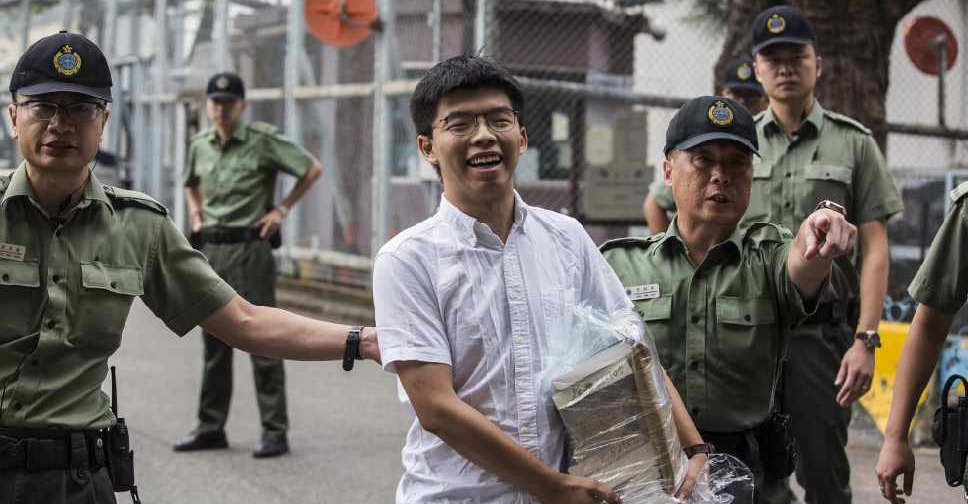 ISAAC LAWRENCE / AFP
Hong Kong pro-democracy activist Joshua Wong walked free from prison on Monday, pledging to press ahead with more protests to demand the resignation of Hong Kong's leader Carrie Lam.
Wong had served nearly five weeks in prison for contempt of court for failing to comply with an injunction to clear the pro-democracy Umbrella Movement protest camp in 2014.
"I will join to fight against this evil law," Wong told reporters, a day after two million people took part in a protest march against the controversial extradition bill.
The bill, which has now been suspended, allows extradition to mainland China.