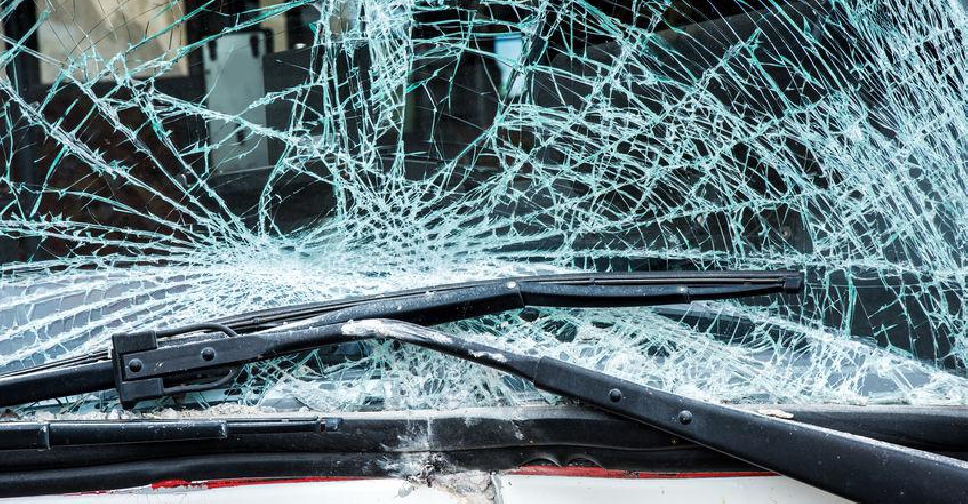 A bus carrying members of a high school marching band on a trip to a music camp ran off a highway and tumbled down a steep ravine in New York state on Thursday, killing two people and injuring dozens of others, several of them severely.
New York Governor Kathy Hochul, speaking at a news conference hours later, said it appeared likely "a faulty front tyre contributed to the accident," though the cause of the wreck remained under investigation.
Lieutenant Colonel Richard Mazzone of the New York State Police said the wreck killed two adult women who were among 44 passengers, 40 students and four adults, headed from Farmington High School on Long Island to Pennsylvania.
Hochul said five or six other people were critically injured. One of the dead was a faculty adviser for the school's band programme.
Dozens of students suffered minor bumps and bruises and were seen walking around the scene after the crash. The injured were taken to a half-dozen area hospitals.
"Imagine the fear, the screams in the aftermath. These high school students, many of them freshmen were surrounded by this chaos," Hochul said.
The crash occurred in the early afternoon along Interstate 84 near the town of Wawayanda, about 120 km northwest of New York City near the border with New Jersey. The New York State Police said in a posting on social media the westbound lanes of the highway were closed at that point.
Aerial footage broadcast by local media from the crash scene showed the coach-style bus on its side amid trees and brush at the bottom of an embankment between the east and westbound lanes of the divided highway. The bus appeared largely intact, with debris from the vehicle strewn nearby.
The bus had been carrying members of the high school band from the Long Island village of Farmingdale in Nassau County on a trip to a band camp in Greeley, Pennsylvania, officials said.
Five other buses going to the camp as part of the trip, an annual outing of the marching band, according to the school district, headed back to Farmingdale after the crash, local media reported.
There was no word on whether any other vehicles were involved. Weather in the area was clear at the time.
Video from the scene showed the overturned motor coach bearing the logo for Regency Buses, a regional bus line that serves New York, New Jersey and Connecticut. The company did not respond to a request for comment.