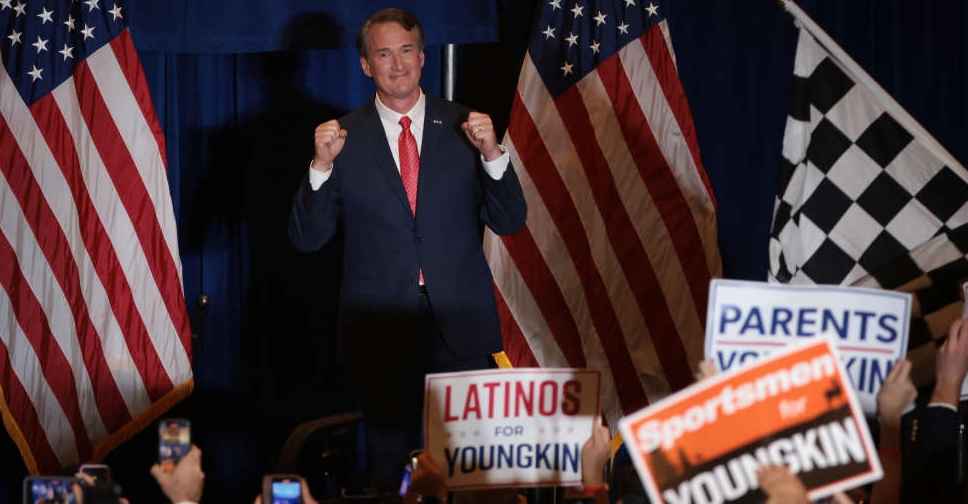 AFP
President Joe Biden returned to the United States early Wednesday to a sobering defeat for Democrats in Virginia's gubernatorial election and increased pressure to get his social and climate spending agenda through Congress.
In Virginia's closely watched election for governor on Tuesday, Republican newcomer Glenn Youngkin defeated Democrat Terry McAuliffe in a state Biden won by 10 points in the presidential election a year ago.
The loss raised red flags for Democrats over midterm elections in November 2022 that could see them lose control of Congress, making it tough for Biden to advance his agenda in the second half of his presidency.
Republicans have not won a statewide race in Virginia since 2009. That win foreshadowed congressional election results the following year, in which Democrats lost control of the House of Representatives when Biden was vice president.
Republicans waged a cultural war against "critical race theory," a concept taught in mostly in law schools and universities that maintains racism is ingrained in U.S. law and institutions and that legacies of slavery and segregation have created an uneven playing field for Black Americans.
Democrats, who sought to link Youngkin to former President Donald Trump, now believe it is critical that Biden seal the deal on his spending package, to garner support for their party, which controls the White House and both chambers of Congress.
Biden must bring feuding Democratic progressives and moderates together on the $1.75 trillion social safety-net spending plan and a $1 trillion infrastructure bill.
The president spent his nearly week-long overseas trip trying to reassure world leaders in Italy and Scotland that the United States was still a reliable partner after the acrimonious style of his Republican predecessor Trump.
Biden left the country last week after announcing a framework deal on legislation, signaling an end to months of infighting. But on Monday, Democratic Senator Joe Manchin, who has been at odds with most of his party during the negotiations, said he could not promise a yes vote.
"I believe that Joe will be there," Biden told a news conference before he left the Glasgow climate conference on Tuesday. "I think we'll get this done."