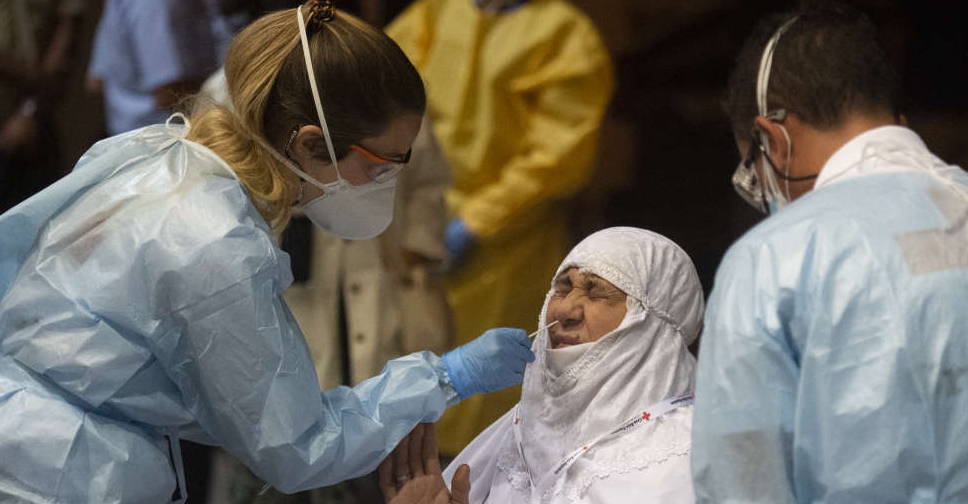 AFP
Bahrain is the latest country to ban entry to travellers from six countries from southern Africa amid concerns about the new COVID-19 variant.
The decision excluded Bahraini citizens and those with Bahraini residency visa holders, the state news agency BNA reported on Friday.
Meanwhile, Philippines suspended inbound international flights on Friday from South Africa, Botswana, Namibia, Zimbabwe, Lesotho, Eswatini, and Mozambique until December 15.
Making the announcement, the presidential office added that the suspension will extend to other countries with cases or the likelihood of cases of a new coronavirus variant.
Spain's cabinet also announced restriction on flights from South Africa and Botswana, with the country's Health Minister Carolina Darias elaborating: "We will see about other countries but for now those two."
The announcement came shortly after the European Commission recommended an EU-wide travel ban to and from southern Africa due to the rapid rise of the B.1.1.529 variant in South Africa, which scientists fear could evade vaccines.
Italy imposed an entry ban on people who have visited southern African states in the last 14 days, while France suspended flights from southern Africa and Bahrain and Croatia will ban arrivals from some countries.
The UK was the first country to announce the travel ban, asking travellers returning from there to quarantine.
British health minister Sajid Javid said the sequence of the variant was first uploaded by Hong Kong from someone travelling from South Africa.
"Further cases have been identified in South Africa and in Botswana, and it is highly likely that it has now spread to other countries," Javid told lawmakers.
Israel also imposed a travel ban covering most of Africa as Prime Minister Naftali Bennett said a few cases had been reported there.
India also issued an advisory to all states to test and screen international travellers from South Africa and other "at risk" countries, while Japan tightened border controls.