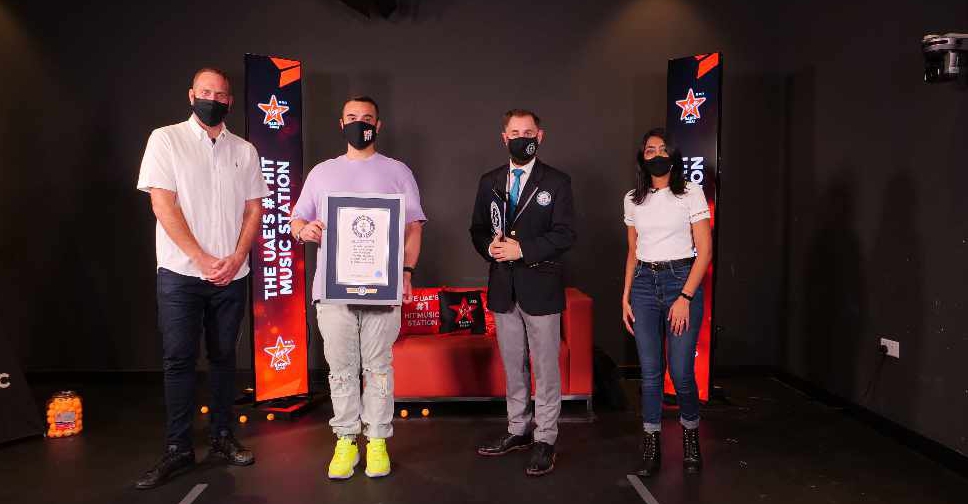 Supplied
Virgin Radio Dubai's 'The Kris Fade Show' has broken the Guinness World Record for the Fastest Game of Five Cup Tilt-a-Cup.
The title was set on Thursday when The Kris Fade Show played the game and set a new record at 16.29 seconds.
They beat the previous world record by 24 seconds.
The challenge was completed in the Virgin Radio Dubai studio after the team "tirelessly trained for seven minutes".
"We have always wanted to break a Guinness World Record and are thrilled to have successfully done so and are finishing off 2020 on a high note," said Kris Fade.