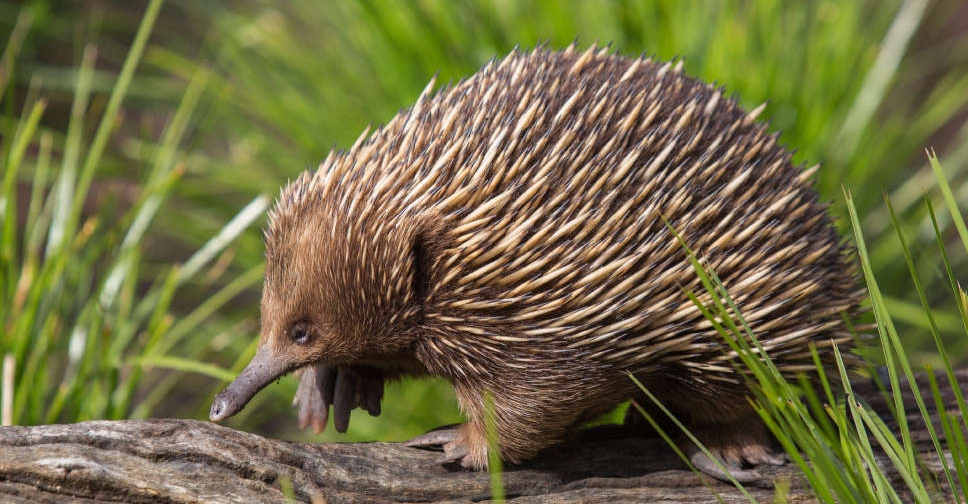 Supplied
Dubai's very own tropical rainforest is set to be the new home of the region's first two echidnas.
Guests are in for an eggcellent Easter treat as the male and female short-beaked echidnas are joining The Green Planet family on April 5.
Scientifically known as Tachyglossus aculeatus, the egg-laying echidnas are ready to be introduced to visitors in a special meet and greet along with a Biologist Talk from April 5 to April 11.
Visitors can take a photo of a lifetime as they meet one of the only two egg-laying mammals in the world and learn about their behaviour, diet, habitat and many other fun facts with an expert biologist.
"Typically found in Australia, including Tasmania, these fascinating creatures are a unique addition to the bio-dome. There's so much to learn about these species and we're glad to offer our guests an educational experience while spreading more local awareness of the species and enhancing support for conservation," said Sara Stevens, Head of Operations and Curator at The Green Planet.
Families can also look forward to themed activities as the entire bio-dome is going to be decorated with large colourful Easter eggs (April 5-30) for an eggciting Easter Egg hunt.