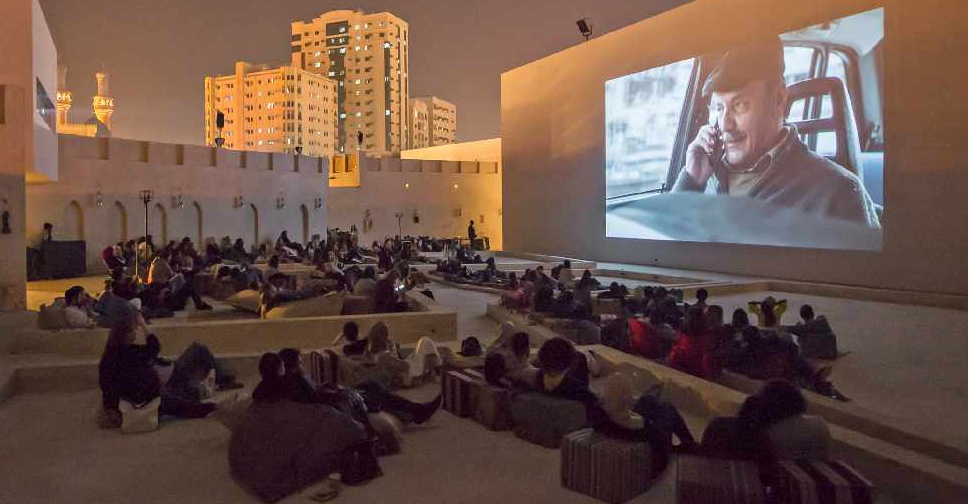 Sharjah Art Foundation
The annual Sharjah Film Platform festival is broadening its line-up with the launch of the Industry Hub to support production and distribution in the region.
Organisers from the Sharjah Art Foundation are calling for filmmakers to sign up for the hub programme.
The emirate's annual event is in its third year and runs from November 14 to 21.
Emerging and established talent will be on display throughout the festival, with award-winning and brand new movies on the listings.
Online films, talks and workshops will be hosted on the dedicated virtual platform.
Screenings will take place at the Sharjah Art Foundation's open-air Mirage City Cinema, the recently renovated iconic Flying Saucer and CINEMACITY IMAX at Zero 6 Mall.
The SAF Director, Hoor Al Qasimi said, "There is an exceptional community of filmmakers in the UAE and the surrounding region, and through the establishment of Sharjah Film Platform in 2018, we aimed to build on the SAF's longstanding support for filmmakers and help bring their work to wider international audiences."
Calling all filmmakers! Apply now to the Sharjah Film Platform Industry Hub, part of the third edition of Sharjah Film Platform. To learn more about this programme, supported by industry partner SHAMS, and apply, visit https://t.co/Rjw4Vc3ZBZ. pic.twitter.com/00KmlBvKen

— SharjahArtFoundation (@sharjahart) October 20, 2020