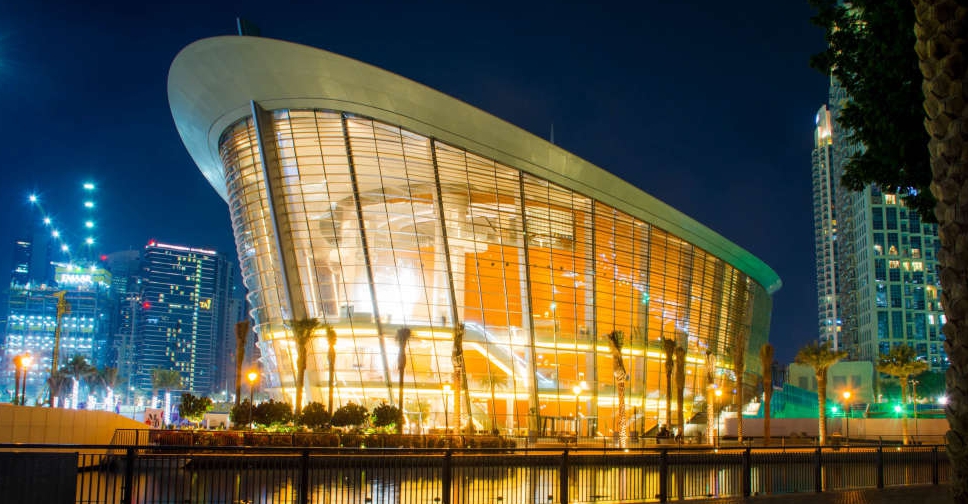 @DXBMediaOffice/ Twitter
Dubai Opera is marking a new milestone as it gears up to celebrate its sixth anniversary on August 31.
One million visitors have enjoyed 1,200 different shows at the venue since its opening.
The dhow-shaped attraction has played host to iconic shows like Marry Poppins, Le Miserable, Phantom of The Opera and Mamma Mia and welcomed famous opera singers including Placido Domingo, Andrea Bocelli and Anna Netrebko.
Located in Downtown Dubai, the 2,000-seat, multi-format, performing arts centre was developed by Emaar Properties to host a variety of performances and events including theatre, opera, ballet, concerts, conferences and exhibitions.
It opened on August 31, 2016 with a performance by Plácido Domingo. The first season featured Bizet's The Pearl Fishers opera and also the legendary tenor José Carreras.
The first Emirati singer to appear at Dubai Opera was Hussain Al Jassmi on October 10, 2016. Shortly after that, the award-winning hit musical Les Misérables graced the stage for a three-week run.
Dubai Opera's longest running show was the Phantom of the Opera in late 2019.
In just few years of operating, Dubai Opera has won a number of awards including 'Best Theatrical Performance' at the Timeout Dubai Nightlife Awards 2017 for Les Misérables, 'Favorite Show' at the 2017 What's On Awards Dubai for Les Misérables, and 'Best Theatrical Performance' at the Timeout Dubai Music and Nightlife Awards 2019 for Othello.
The Dubai Opera has the ability to transform its proscenium arch theatre into a unique banquet configuration 1,800 sq.m. flat floor space which can hold up to 1,000 people for weddings, gala dinners, fashion shows, product launches, exhibitions and more.
Upcoming shows and events in September feature a ballet of Romeo & Juliet, an opera of La Traviata and a pop concert for Ghostly Kisses.
#Dubai Opera celebrates one million visitors who have enjoyed 1,200 different shows since it opened on August 31, 2016. pic.twitter.com/Nwyg0tJ4au

— Dubai Media Office (@DXBMediaOffice) August 13, 2022