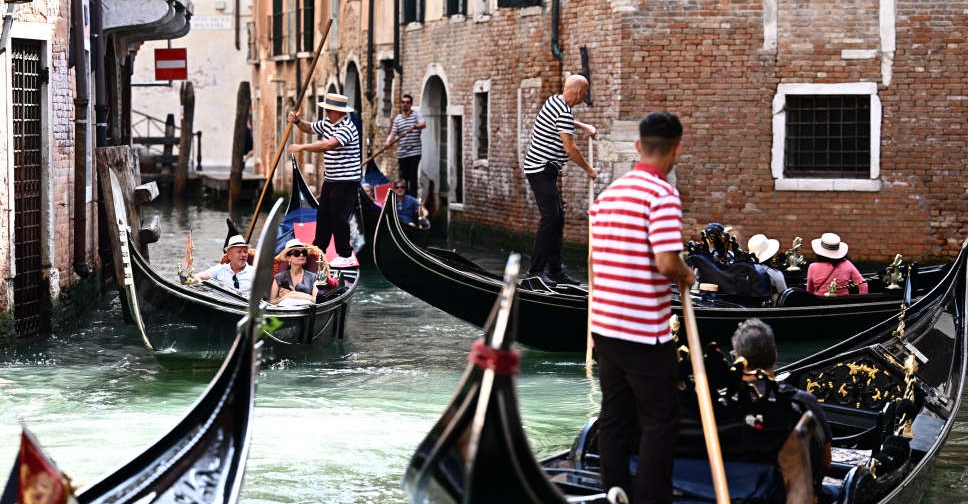 Venice plans to experiment with a daily fee of 5 euros (AED 19.71) for day trippers next year to try to manage the flow of tourists drawn to its historic canals, the city council said on Tuesday.
The fee will be applied on a trial basis on 30 days next year, focusing mainly on spring bank holidays and summer weekends when tourism numbers are at their peak. All visitors over the age of 14 will have to pay it.
The aim was to find "a new balance between the rights of those who live, study or work in Venice and those who visit the city," Venice tourism councillor Simone Venturini said.
It is not a money-making move, he added, saying the fee would only cover the cost of administering the scheme.
The exact dates of the plan and how it will be run will be agreed after final council approval, which is expected next week.
The plan, first mooted in 2019, was initially postponed because of COVID-19, which kept tourists away, and later for technical and procedural reasons.
Visitors have meanwhile poured back into Venice, with outsiders often vastly outnumbering the roughly 50,000 residents of the city centre, overwhelming its narrow alleys.
Overtourism has long been a problem for the fragile lagoon city.
In July, UNESCO experts recommended that Venice and its lagoon be added to its list of World Heritage in Danger, claiming that Italy was not doing enough to protect the city from the impact of climate change and mass tourism.