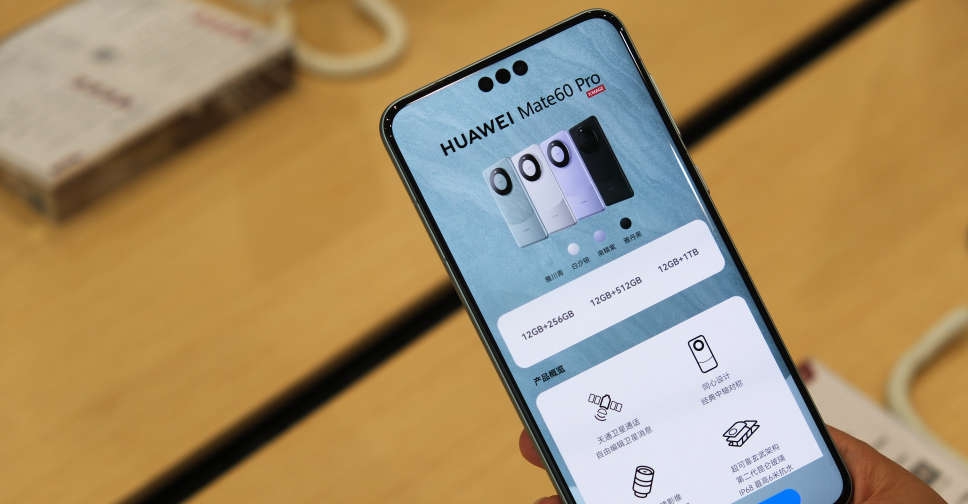 The United States government is intensifying its scrutiny of the Huawei Mate 60 Pro, a cutting-edge Chinese smartphone equipped with a state-of-the-art chip.
This move follows the recent revelation that the device features a new 5G Kirin 9000s processor, specially designed for Chinese tech giant Huawei.
Industry experts were left astounded by this development, questioning how Huawei managed to create such a chip in light of the US's comprehensive efforts to limit China's access to foreign chip technology.
US National Security Adviser Jake Sullivan addressed the matter during a White House press briefing on Tuesday, underscoring the need for "more information about precisely its character and composition."
This request comes as the United States seeks to ascertain whether parties have circumvented American restrictions on semiconductor exports, a matter of great concern to US officials.
In 2019, the US government imposed a ban on American companies selling software and equipment to Huawei, while also placing restrictions on international chip manufacturers using US-made technology in conjunction with Huawei.
These measures were grounded in perceived national security risks, including potential cyberattacks and espionage associated with the Chinese government.
For Huawei, the inclusion of a custom-built 5G chip represents a significant milestone, given the adverse effects of the US restrictions on its device business.
Huawei's unveiling of the Mate 60 Pro smartphone late last month left many questions about the chip unanswered. The product page on its website provided minimal information, stating only that the chip would offer an enhanced communication experience and more stable network connections.
However, last week, the consulting firm TechInsights dissected the Mate 60 Pro to gain insights into the chip's composition, revealing that it appeared to be a 7-nanometer processor produced by China's Semiconductor Manufacturing International Corporation.
It is noteworthy that SMIC, a partially state-owned Chinese company, had previously fallen under the export restrictions imposed by the US government a few years ago.
National Security Adviser Sullivan also emphasised that the United States should remain steadfast in its pursuit of a "small yard, high fence" approach to technology restrictions, primarily focusing on narrow national security concerns, regardless of the outcome of the Huawei Mate 60 Pro investigation.