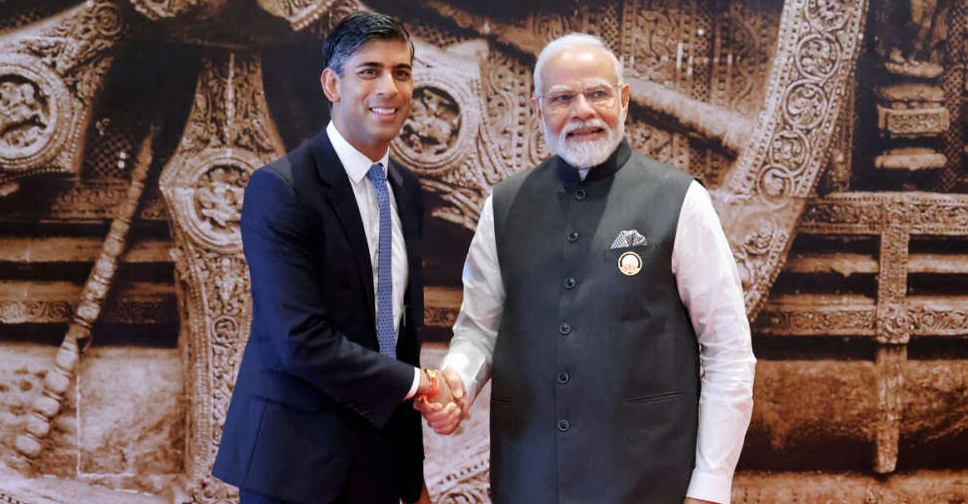 British Prime Minister Rishi Sunak said on Saturday that he was confident a free trade deal with India could be secured but cautioned there was still hard work to do.
"There's a desire on both of our parts to see a successful trade deal concluded...but there is a lot of hard work that's still to go," Sunak told reporters after talks with Indian Prime Minister Narendra Modi at the gathering of the Group of 20 major economies in New Delhi.
"There has to be a win-win for both countries."
Negotiations on a trade deal began in January 2022 and have already missed several political deadlines. But recent comments from both Britain and India have suggested progress has been made.
Ahead of the visit, Sunak said the British government had no plans to change its approach to cutting net migration in order to seal a deal with India.
A British source close to the negotiations told Reuters in July that talks had gained momentum, but that further work was needed on services and tariffs to secure an agreement.
A top Indian trade ministry official said later in July that both countries could sign the trade deal this year as they have reached a consensus on the broad contours. Sunak said on Saturday he would not put an arbitrary deadline on the deal.