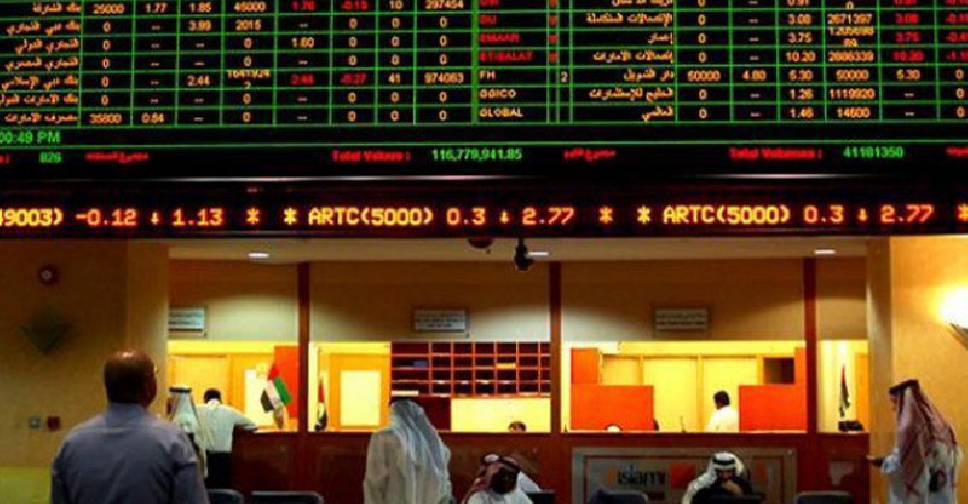 Supplied (WAM)
UAE financial markets rebounded on Tuesday, driven by a buying spree targeting blue-chip stocks in banking and property.
Listed companies ended up AED31.8 billion at the end of Tuesday's session.
The Dubai Financial Market's (DFM) General Index picked up 7.32 per cent, closing at 2,231 points.

The Abu Dhabi Exchange (ADX) also rose 5.52 per cent over the last trading session to 4,262 pts.

As many as 9758 transactions were made across both markets, with more than 424 million shares traded at a value of AED700 million.
The DFM's best performers included Emirates NBD rising to AED9.62; Dubai Islamic Bank closing high at AED4.92; Emaar edging up to AED2.90; and ARAMEX PJSC which closed at AED2.86.
On the ADX, FAB closed high at AED12; followed by ADCB at AED5.80; ABU Dhabi Islamic Bank at AED4.63; and Aldar to AED1.96.
Etisalat was the day's best performer, reaching AED13.82 by the end of the session.