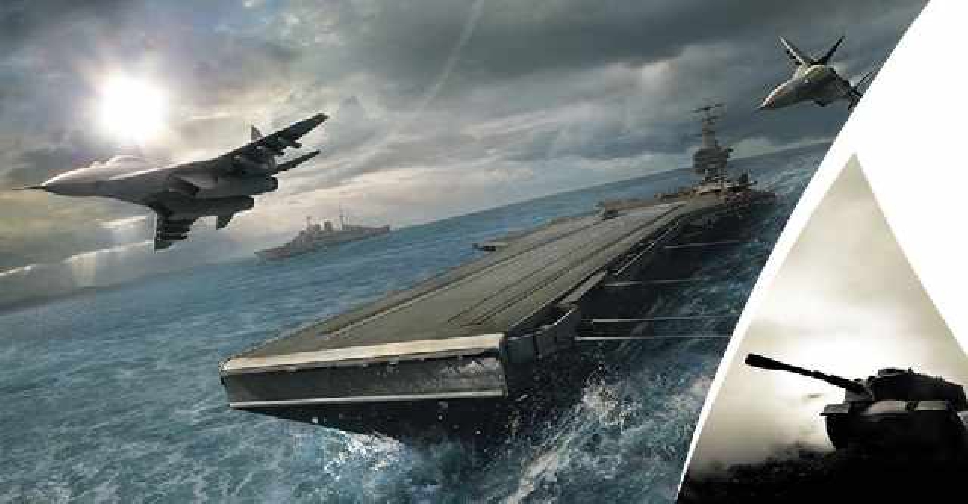 IDEX
The UAE's Navy Commander says the nation is proud to be hosting next week's International Defence Exhibition and Conference (IDEX), along with the Naval Defence and Maritime Security Exhibition (NAVDEX).
Staff Rear Admiral, Pilot Sheikh Saeed bin Hamdan bin Mohammed Al Nahyan, praised the country's ability to hold the events despite the COVID-19 pandemic.
Speaking to the Ministry of Defence's Aljundi Journal, the Commander said the largest military exhibitions in the Middle East will showcase the latest in global technology.
The events are being held in Abu Dhabi from February 21 to 25.
In the same publication, Staff Major General Salih Muhammad Saleh Mujren Al-Amiri, Commander of the Land Force, said: "IDEX is a clear and unique demonstration of increasing efforts towards consolidating the military industry. A peace-building industry the goal of which is to safeguard the civilisation and values of modern societies. IDEX is an ideation by UAE that has led to building a strong army, a pride for all Arabs today.
"We are confident that we are able to welcome the world, as the UAE has the necessary infrastructure and expertise to organize a global event of this size, in a manner that ensures compliance with precautionary and preventive safety measures."
For his part, Staff Major General Pilot Ibrahim Nasser Mohammed Al-Alawi, Commander of the Air Force and Air Defence, stated: ''These important international defence events are being held under global extraordinary circumstances and challenges imposed by the COVID-19 pandemic. The organisation of these high-profile events in the regional defense exhibition agendas underpins the UAE's capabilities, readiness, robust infrastructure, and its expertise to host such a large-scale global events while keeping an eye on the safety and protection of all participants following the preventive and precautionary measures.''
While Staff Major General Pilot Ishaq Al Balushi, Head of the Executive Administration of Industries and Development of Defensive Capabilities at the UAE Ministry of Defence, said the shows are one of the important achievements that the UAE has accomplished at the global level. He said it indicated how the nation has become a dynamic international hub in the specialised exhibitions industry.
5 days until the opening of the International Defence Conference #IDC2021, held under the patronage of His Highness Sheikh Khalifa bin Zayed Al Nahyan, President of the UAE, on 20 February. pic.twitter.com/QiaDIoewHe

— IDEX (@IDEX_UAE) February 15, 2021