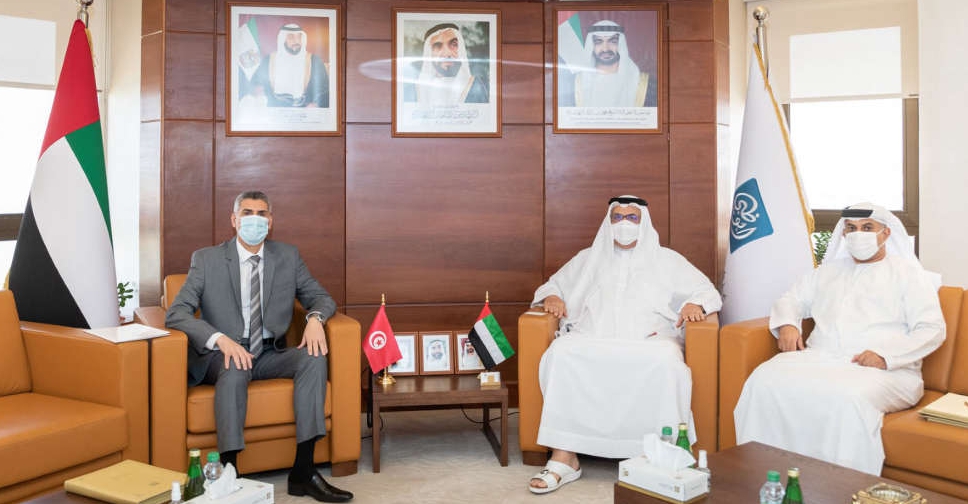 WAM
UAE and Tunisia are seeking to develop economic relations that can stand to benefit investors and the business communities in both countries.
Abdullah Mohamed Al Mazrouei, Chairman of Abu Dhabi Chamber of Commerce and Industry, received Mu'izz bin Abdul Sattar Binameem, Tunisia's Ambassador to the UAE, at the Chamber's headquarters in Abu Dhabi.
The Ambassador highlighted the Tunisian government's plans to boost economic and investment cooperation with the UAE by establishing partnerships and increasing communication channels.
The UAE official added that the Chamber is ready to provide any type of support required to develop relations between the countries.
UAE sends wishes
UAE's Ministry of Foreign Affairs and International Cooperation wished Tunisia's new prime minister Najla Bouden and their government success, stability and prosperity.
The Ministry indicated the UAE's keenness to deepen and expand cooperation with Tunisia.