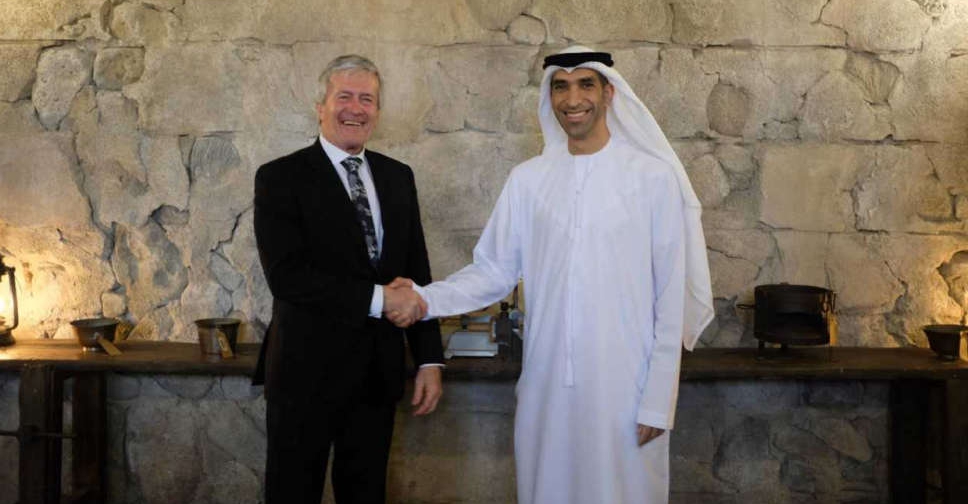 The UAE and New Zealand have opened preliminary discussions on a Comprehensive Economic Partnership Agreement (CEPA).
Dr. Thani bin Ahmed Al Zeyoudi, Minister of State for Foreign Trade, met Damien O'Connor, New Zealand's Minister of Trade and Export Growth, in Dubai as the two nations explore details of a potential collaboration that'll see deeper economic growth.
During the meeting, which came as part of a visit to the UAE by a delegation of New Zealand's leading trade officials, Al Zeyoudi commended the strong relations shared by the two nations and reaffirmed the common vision to enhance cooperation across key sectors such as agriculture, renewable energy and healthcare.
Al Zeyoudi shared updates on preparations for the upcoming World Trade Organisation's 13th Ministerial Conference (MC13), which will be held in Abu Dhabi in 2024.
The UAE and New Zealand already share a productive trade relationship, with non-oil trade reaching $805 million (AED 2,956,805,250) in 2022, a growth of seven per cent compared to 2021 and 23 per cent more than in 2020. As of 2022, the UAE is New Zealand's leading trading partner in the Arab world, accounting for 2.5 per cent of New Zealand's total foreign trade.
Al Zeyoudi emphasised that a UAE-New Zealand CEPA would significantly boost these figures. "New Zealand is a valued partner for the UAE in the Oceania region and a nation that shares our firm belief in open, rules-based trade as a catalyst for sustainable economic growth. As we seek to expand our network of trading partners, exploring a potential Comprehensive Economic Partnership Agreement demonstrates our commitment to delivering new markets and new opportunities for our private sector. We can now look forward to establishing the parameters of a future-facing, resilient and mutually beneficial deal."
O'Connor added that "these exploratory discussions are an important first step toward a trade agreement with the UAE".