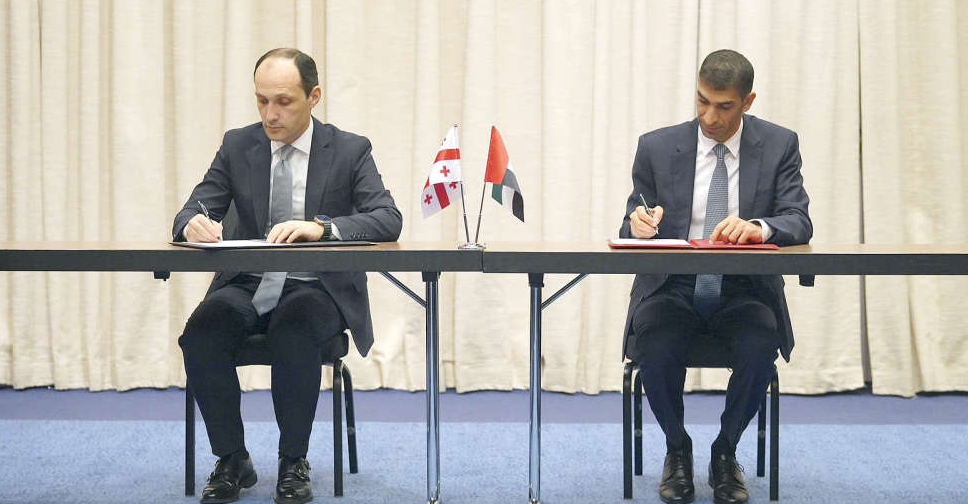 WAM
The UAE and Georgia have signed a joint statement confirming the successful conclusion of negotiations towards a Comprehensive Economic Partnership Agreement (CEPA).
Dr. Thani bin Ahmed Al Zeyoudi, UAE Minister of State for Foreign Trade, and Levan Davitashvili, Georgia's Vice Prime Minister and Minister of Economy and Sustainable Development, signed the statement.
This came on the sidelines of the UAE-Georgian Business Forum in Tblisi.
Once implemented, the CEPA will enhance and diversify bilateral trade and economic relations by eliminating or significantly reducing tariffs, removing non-tariff barriers and promoting trade in goods, services and investment.
The deal comes amid rapidly advancing trade and investment ties between the UAE and Georgia.
In 2022, bilateral non-oil trade was worth $468 million, representing an impressive 110 per cent growth compared to 2021.
The UAE now accounts for more than 63 per cent of the total volume of Georgia's trade with Arab countries, while its investments into Georgia represent 5 per cent of its total FDI, making the UAE, Georgia's sixth-largest global investor.
Another huge step forwards for the #UAE: Today in Tbilisi, I joined HE Levan Davitashvili, Georgia's Minister of Economy, to confirm the terms of a Comprehensive Economic Partnership Agreement, which will build a mutually beneficial, growth-focused alliance between our nations. pic.twitter.com/P0iQsc09dN

— د. ثاني الزيودي (@ThaniAlZeyoudi) March 17, 2023