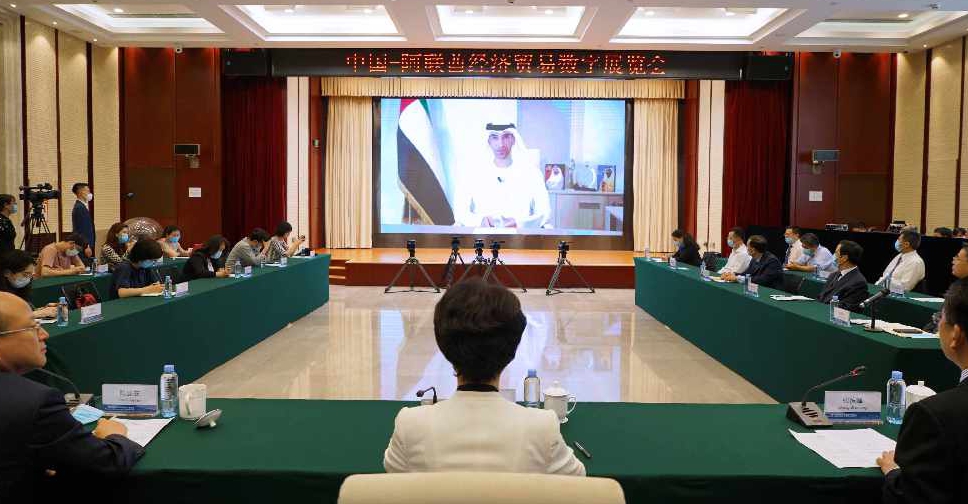 Bilateral trade between the UAE and China will continue to surge in the coming years due to the strong trade relations and people-to-people synergies between the two countries as they transition to the digital economy.
High-level panellists at the first China-UAE Economic and Trade Digital Expo, hosted by the UAE's Ministry of Economy and China Council for the Promotion of International Trade, CCPIT, organised by Hala China in partnership with the China International Exhibition Centre Group Corporation, CIEC, remained optimistic that the COVID-19 pandemic was only a temporary roadblock and that the two countries would bounce back together shortly.
More than 300 VIP guests and dignitaries dialled in remotely from across China and the UAE for the first virtual event of its kind.
There are more than 3,000 exhibitors who are showcasing their latest products virtually through 3D – AR technology to fast-track efforts by the two nations to promote bilateral trade.
The seven-day virtual event highlights emerging opportunities in Smart Metropolitan [cities] and Big Data, Energy-Saving and New Energy Vehicles, Modern Agriculture, Free zone/Finance and Investment, New Building Materials, Textile and Fashion, Education, Healthcare Supply, and Travel and Tourism, through a series of virtual exhibitions and discussions with keynote speakers.
China's overall direct investment in the UAE reached AED 2.4 billion between January and September 2019, a year-on-year increase of 171 per cent.