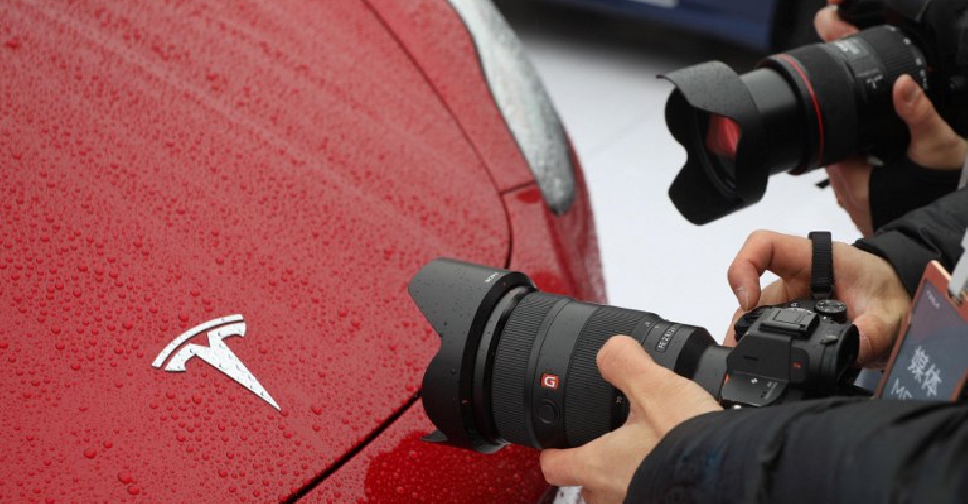 STR / AFP
Tesla has driven down the price of its Model 3.
The car will now be sold at a starting price of USD $35,000, just over AED 128,000.
It means that the electric car company has come good on a promise it made more than two years ago.
In a bid to cut costs, Tesla is also going to switch to an online-only sales model.
Chief executive Elon Musk says closing physical stores will allow the firm to cut costs by about 5 per cent.