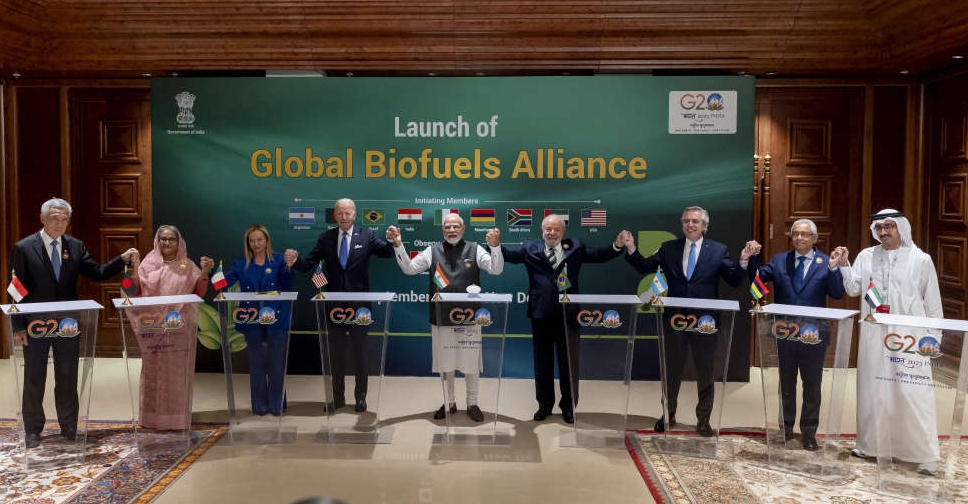 Sheikh Abdullah bin Zayed Al Nahyan, UAE Minister of Foreign Affairs, witnessed the launch of the Global Biofuels Alliance (GBA) at the G20 Summit in New Delhi.
The GBA is led by India and includes the UAE and several other countries.
It aims to develop and promote the use of sustainable biofuels to help reduce greenhouse gas emissions and contribute to efforts to achieve net zero emissions.
Sheikh Abdullah praised the launch of the GBA, calling it a "pioneering global initiative" that will support global efforts to promote clean energy and combat climate change.
He also thanked India for its leading role in the G20 and its commitment to sustainable development.
The UAE top diplomat added that the UAE has always been committed to supporting India's presidency of the G20, noting that the two countries are bound by long-standing relations, and their strategic partnership has helped them achieve many development goals.