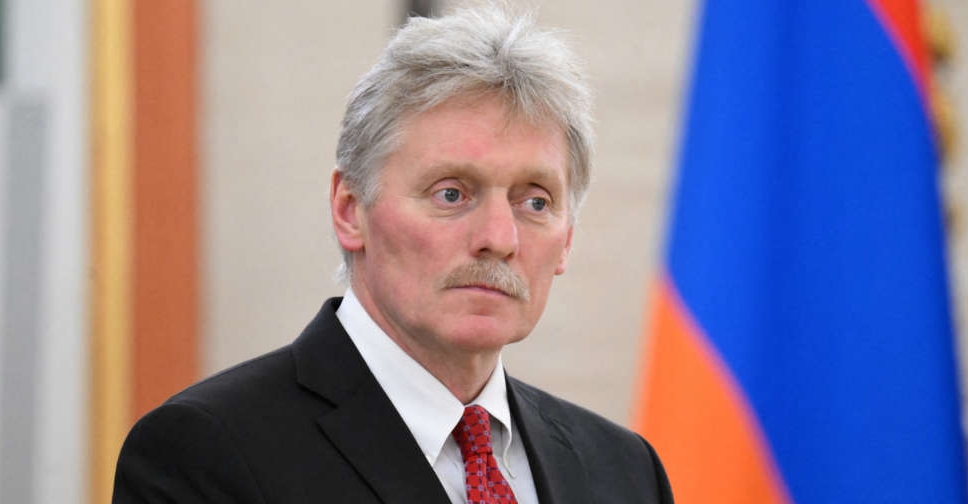 Russia said it was sticking to its conditions for a return to the Black Sea grain deal, which it quit in July and needed its state agricultural bank, and not a subsidiary of the bank, as proposed by the United Nations.
Kremlin spokesman Dmitry Peskov said Russia needed to be reconnected to the international SWIFT bank payments system.
"All our conditions are perfectly well known. They do not need interpretation; they are absolutely concrete, and all this is absolutely achievable," Peskov said.
"Therefore, Russia maintains its responsible, clear and consistent position, which has been repeatedly voiced by the president."
The Black Sea deal was brokered by Turkey and the United Nations in July 2022 to enable Ukraine to export grain by sea despite the war and help ease a global food crisis.
It was accompanied by an agreement to facilitate Russia's own exports of food and fertiliser, which Moscow says has not been fulfilled. Since quitting the grain deal, Russia has repeatedly bombed Ukrainian ports and grain stores, prompting Kyiv and the West to accuse it of using food as a weapon.
Moscow's uncompromising restatement of its position came five days after President Vladimir Putin met his Turkish counterpart, Tayyip Erdogan, and discussed the grain issue.
Russia appears to have drawn encouragement from Erdogan's statement at that meeting that Ukraine should "soften its approaches" in talks over reviving the deal and export more grain to Africa rather than Europe. Ukraine said it would not alter its stand and would not be hostage to "Russian blackmail".
BANKING ISSUE
Russia says its grain and fertiliser exports, though not specifically sanctioned by the West, face barriers in practice because of sanctions affecting port access, insurance, logistics and payments - including the removal of agricultural bank Rosselkhozbank from SWIFT.
The UN has proposed that a Luxembourg-based subsidiary of Rosselkhozbank could immediately apply to SWIFT to "effectively enable access" for the bank within 30 days.
"The agreements say that SWIFT should be open to Rosselkhozbank and not to its subsidiary. That is, we are talking about the need to return to the basics, to the agreements that were in place originally and which we were promised would be fulfilled," Peskov said.
"The president clearly said that the moment they are fulfilled, then the deal will immediately resume. But not vice versa," he added.