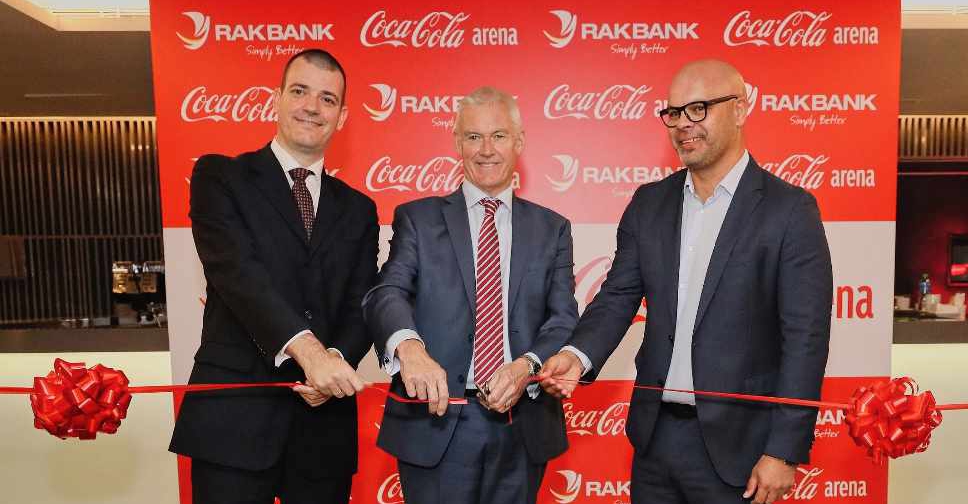 Supplied
RAKBANK and Coca-Cola Arena have announced a five-year partnership to facilitate seamless transactions for visitors.
As the exclusive retail bank of the arena, Rakbank will provide fully integrated and customer-facing card acquiring services as visitors will enjoy faster, convenient and secure transaction experiences while buying tickets, shopping for fan merchandise, paying for their food and beverages and for any card and digital payment for other similar services.
The Bank will also promote the region's biggest indoor multipurpose arena as the key entertainment hub in Dubai to all its valued customers.
Speaking to Dubai Eye 103.8's Business Breakfast, Peter England, Rakbank CEO, talks about how it was a great opportunity to revitalise their retail sector.
Guy Ngata, AEG Ogden's CEO of Coca-Cola Arena, said: "We are delighted to be partnering with RAKBANK as our Retail Banking Founding Partner. Aligning with visionary partners who see the customer journey and interaction as a core focus is paramount. The next five years will see RAKBANK enjoy a host of unique opportunities along with Coca-Cola Arena fans and visitors benefiting from RAKBANK's vast experience and focus on innovation."