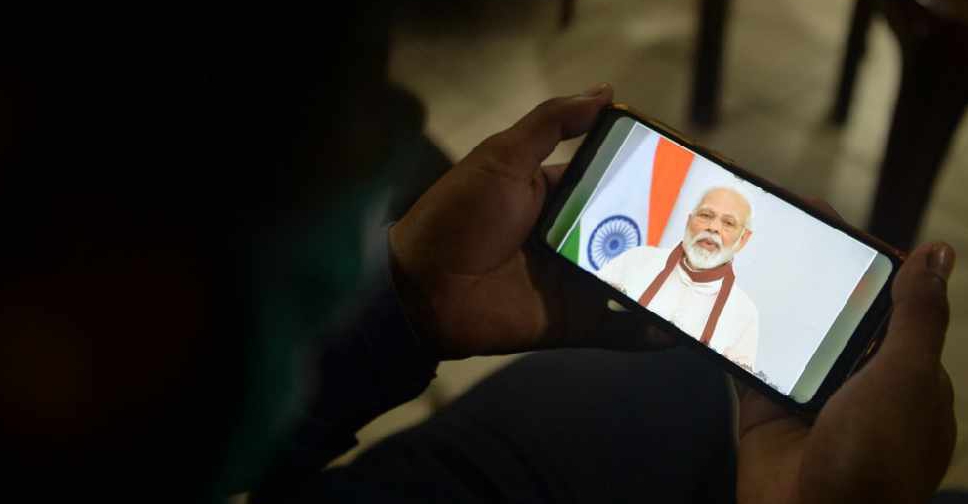 DIPTENDU DUTTA / AFP
Indian Prime Minister Narendra Modi has announced a 20 trillion rupees (AED 976 billion/ $266 billion) stimulus package to revive the economy.
During his televised address, he said the package - which is equivalent to 10 per cent of the country's gross domestic product - was aimed at creating "a self-reliant India".
Starting Wednesday, the finance ministry will start unveiling details of the package, with "focus on areas like land, labor, liquidity and law".
Modi also hinted that the country would start to ease lockdown measures after Sunday, adding that it is possible to fight the coronavirus while moving ahead.
So far, the country has more than 70,000 cases and is set to surpass China within a week.