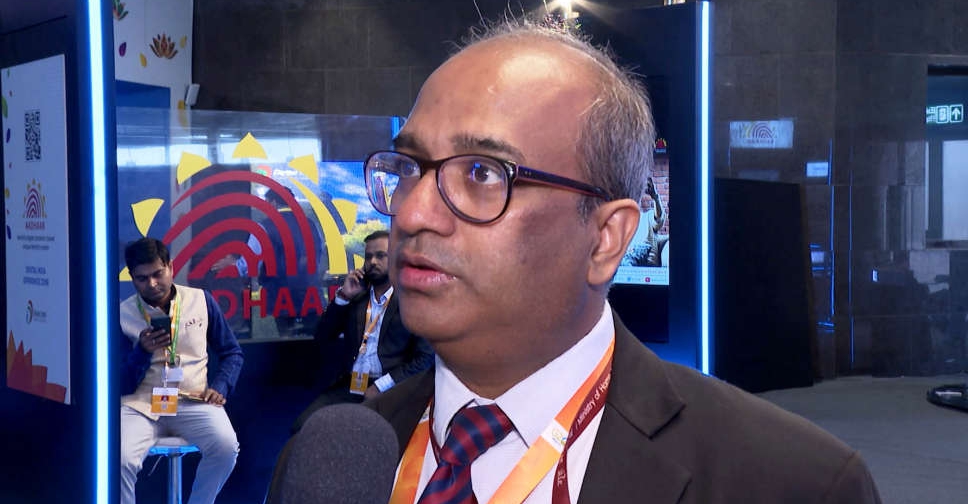 The UAE has adopted a leading digital government strategy that many Indian cities look up to, and a digital collaboration is around the corner.
Speaking at the "Digital India Experience Zone" exhibition, Abhishek Singh, President and CEO of the National e-Governance Division (NeGD) at the Ministry of Electronics and Information Technology of India, and MD, said that India is keen to work closely with the UAE in smart cities and technologies.
He added that there are many areas for cooperation between the two countries, most notably smart cities, digital traffic systems and technology integration in healthcare.
"We look forward to working more with the UAE, especially since there are many sectors in which it has achieved great achievements," Singh said, stressing that the UAE has adopted a leading digital government strategy that many Indian cities look up to.
These cities are trying to implement some of the UAE's practices in this area and are also collaborating with the UAE on sharing information, Singh further added, noting that India's technology sector accounts for some 10 percent of the country's GDP as it is a large sector.
India aims to have a digital economy worth $1 trillion by 2026, and its internet services are already valued at $300 billion, affirming that India is investing heavily in the electronics industry to become the world's second-largest producer of mobile phones.
Using technology to enhance the quality of life of its citizens has been a priority of India for the past ten years, and it has created Aadhaar, the largest platform for identity verification in the world, as well as a digital payment system that handles more digital transactions than in any other country.
Singh stated that the recent G20 summit discussed various technological solutions and initiatives based on open standards and can be customised and applied by any country to comply with their own laws and regulations, enabling their use for local needs and purposes. The summit focused on technology, digital infrastructure, and how technology can serve humanity.
India's digital infrastructure and human capital in the technology sector are the result of significant investments, which enabled millions of people to work in the industry either directly or indirectly in the private and public sectors.