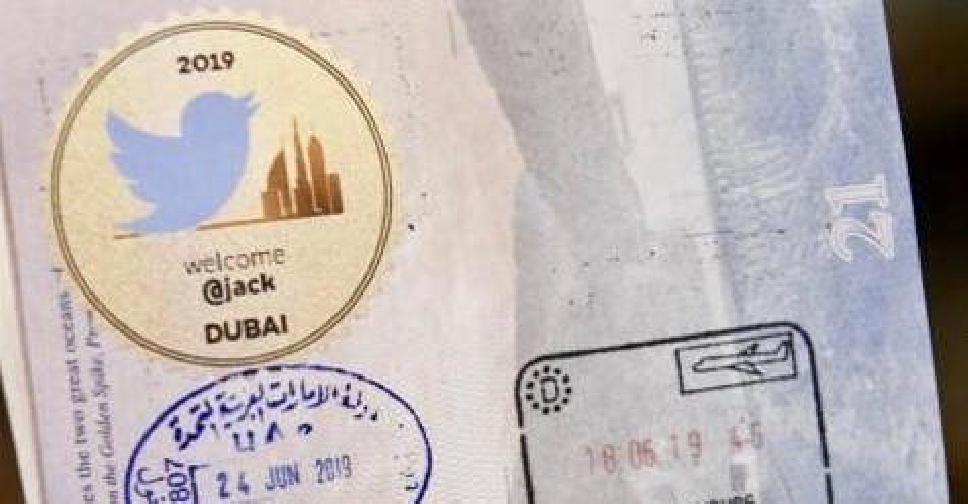 Twitter / @jack
The UAE has teamed up with Twitter's founder to enact positive change through social media.
The #YouthforGood campaign aims to promote the use of Twitter for humanitarian and social causes among young people in the region.
It was launched during Twitter CEO and co-founder Jack Dorsey's first visit to the UAE on Monday.
The initiative will run as a competition open to groups of three to five people over the next three months.
Teams will create and manage an active Twitter account that will fuel local volunteering and charity efforts in their community.
Dorsey, who was given a special tourist visa stamp upon arriving in Dubai on Monday, shared an image of his passport page on Twitter.
#TweepTour  مرحباً دبي 🇦🇪 pic.twitter.com/57dA5Pj4Ew

— jack⚡️ (@jack) June 24, 2019