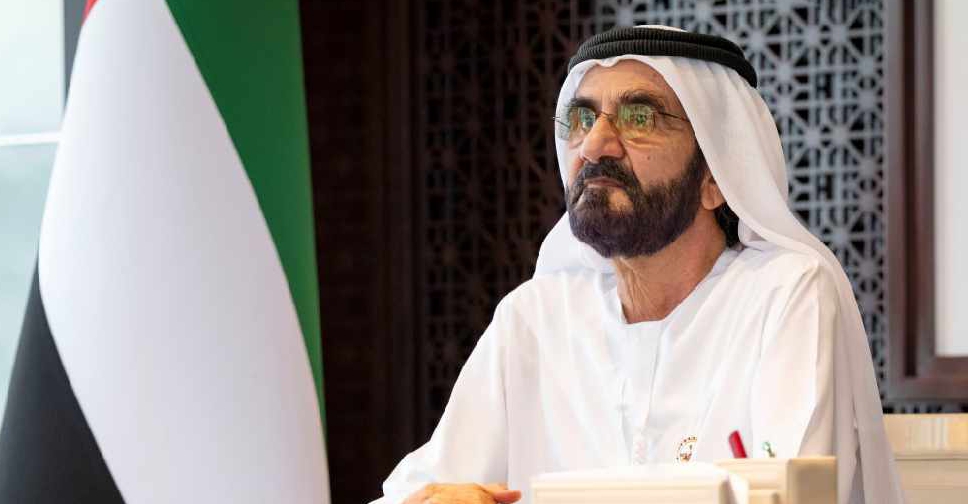 File Pic
His Highness Sheikh Mohammed bin Rashid Al Maktoum, Vice President and Prime Minister of the UAE and Ruler of Dubai, says developing the digital economy is a key priority.
Speaking at a meeting with the Artificial Intelligence, Digital Economy and Teleworking Applications Team, His Highness said the sector drives growth and will help to shore up the nation's position in the global market.
Our priorities are the development of the digital economy that will contribute to our national economy, reinforce the country's smart infrastructure, ensure our digital readiness and maintain the continuity of business of the UAE Government under all circumstances," said Sheikh Mohammed.
He added that the digital economy contributed 4.3 per cent to the country's GDP in 2019.
اطلعت اليوم على خطة عمل وزير الدولة للاقتصاد الرقمي والذكاء الاصطناعي .. 4.3٪ مساهمة الاقتصاد الرقمي في ناتجنا المحلي في 2019 .. ولدينا اليوم وزير الدولة مهمته مضاعفة هذا الرقم وتعزيز بنيتنا التحتية الذكية وجاهزيتنا الحكومية أيضا لاستمرار الأعمال تحت كل الظروف pic.twitter.com/gKqTjZb6Un

— HH Sheikh Mohammed (@HHShkMohd) August 17, 2020
His Highness has been reviewing the UAE government's future working plans in the areas of Artificial Intelligence, the digital economy and teleworking applications following their introduction as part of the new cabinet structure announced in July.
He also took into account the development plans for the post-COVID-19 era. "The digital economy has proven its efficiency, and the world's need for it is very obvious during the global health crisis. The digital economy does not need large establishments and significant financial resources. However, it requires minds, ideas and imagination. The future will involve many changes in health, education and trade, and we must be ready," Sheikh Mohammed added.