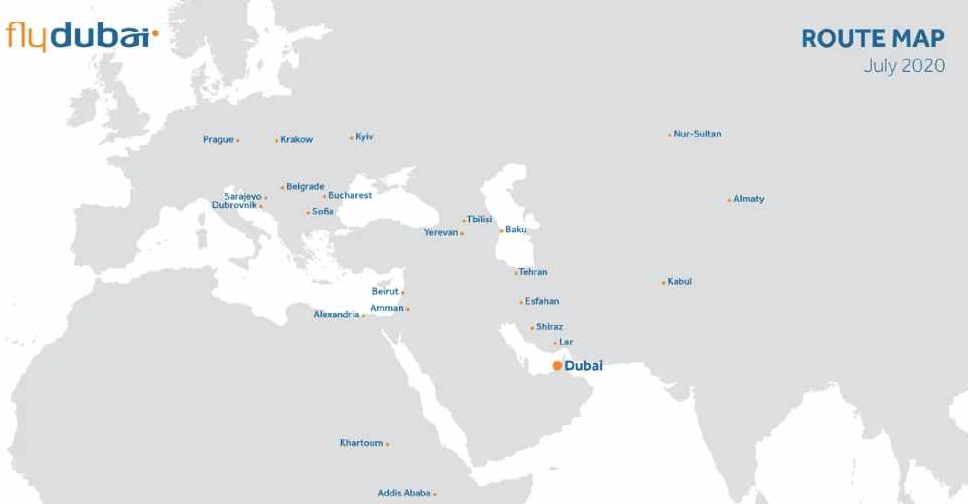 Supplied: flydubai
Dubai's low-cost carrier will resume flights to an initial 24 destinations and this will increase to 66 destinations over summer, depending on countries being open and accepting international travel.
Flydubai has reopened its online booking facility as of Wednesday, June 24, and will be restarting services in two weeks' time,
"Following the recent announcement we welcome a return to service in a safe and measured way," said Hamad Obaidalla, Chief Commercial Officer of flydubai.
"We have redesigned our passenger journey that is built upon existing high standards to minimise the risk of transmission of COVID-19 and we can now bring people together once again."
Obaidalla added that the airline will release further essential information for intending passengers shortly.
Flydubai will operate to the 24 following destinations, subject to government approvals:
Addis Ababa (ADD), Alexandria (HBE), Almaty (ALA), Amman (AMM), Baku (GYD), Beirut (BEY), Belgrade (BEG), Bucharest (OTP), Dubrovnik (DBV), Esfahan (IFN), Juba (JUB), Kabul (KBL), Khartoum (KRT), Kiev (KBP), Krakow (KRK), Lar (LRR), Nur-Sultan (NQZ), Prague (PRG), Sarajevo (SJJ), Shiraz (SYZ), Sofia (SOF), Tbilisi (TBS), Tehran (IKA), Yerevan (EVN)