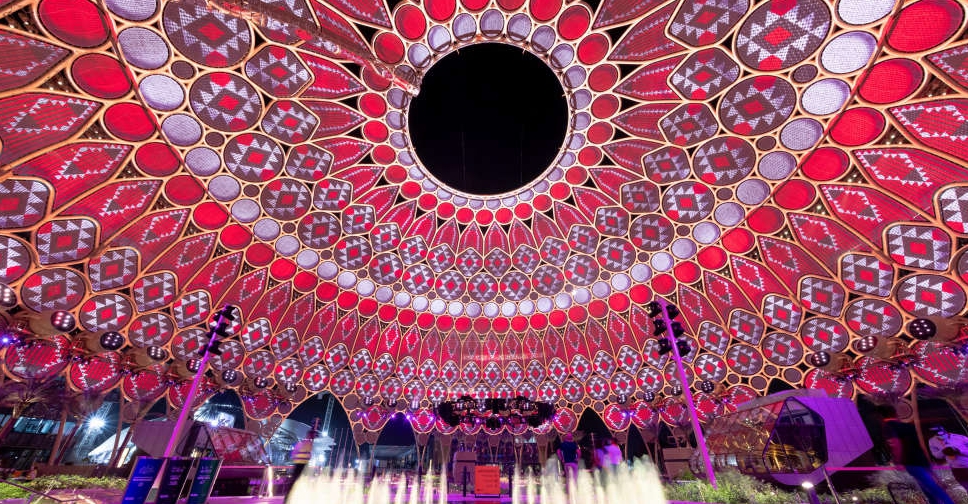 File picture
Expo 2020 Dubai and its legacy are expected to contribute AED 154.9 billion ($42.2 billion) of gross value added (GVA) to the UAE's economy from 2013 to 2042, a report from consultancy EY has shown.
The event, which welcomed 24.1 million visits during its six-month run, is also expected to support more than 1.03 million full-time equivalent (FTE) job-years, equal to more than 35,000 FTE jobs per annum in the UAE over the same period.
The sectors contributing most to GVA – a measure of economic productivity – are events organisation and business services (AED 75.5 billion), construction (AED 31.9 billion), and restaurants and hotels (AED 23.1 billion).
The pre-event phase contributed around one quarter of GVA, the event itself added almost 13 per cent, while the lion's share of economic benefits – 62 per cent – will be felt in the legacy phase through to 2042.
"One year since we closed our doors, this report confirms that Expo 2020 Dubai was a triumph – a milestone event that is substantially boosting our nation's economy, and whose ripple effects are continuing to enhance our city's international profile, driving new business growth and attracting globally significant events such as the UN Climate Change Conference of Parties (COP28)," said Reem Al Hashimy, UAE Minister of State for International Cooperation and CEO, Expo City Dubai Authority.
Dimitri S. Kerkentzes, Secretary General of the Bureau International des Expositions (BIE) said: "Rooted in a shared vision for a socially and environmentally-conscious future, Expo 2020 Dubai and now Expo City Dubai constitute an indisputable platform for sustainable development in the UAE and further afield. The 182-day event surpassed all expectations as an extraordinary experience for visitors and participants, and its legacy is set to continue creating new opportunities for growth in the years to come."
Expo 2020 #Dubai and its legacy are expected to contribute AED 154.9 billion of gross value added (GVA) to the UAE's economy from 2013 to 2042, it's also expected to support approximately 1,039,000 full-time equivalent (FTE) job-years, a report from EY has shown. pic.twitter.com/0pz6CzX9af

— Dubai Media Office (@DXBMediaOffice) March 31, 2023
Legacy considerations were at the forefront of planning from the outset, and Expo City Dubai repurposes more than 80 per cent of the infrastructure built for the six months of the event.
It forms an integral part of the Dubai 2040 Urban Master Plan and the emirate's continued growth, and takes forward Expo 2020 Dubai's spirit of collective action through the ongoing delivery of programmes, initiatives and events that will draw visitors, businesses and tenants to add further impact and economic value.
This includes the Expo Live programme, which provides funding and support to social entrepreneurs around the world and recently announced a new search for climate-related solutions; the Expo School Programme, which continues to engage and inspire youth and has welcomed more than 25,000 schoolchildren in its new phase at Expo City Dubai; and the Women's Pavilion, whose engaging events continue to spark meaningful discussion and drive action on gender equality and women's empowerment.
Instilled with the values of equality and inclusion, wide-ranging programmes involve youth, businesses, civil society and governments on Expo City Dubai's broader objectives, such as enabling action towards climate security in the run-up to and during COP28, and working together to build a better, more equitable and sustainable future for all.
Since its official opening in October 2022, Expo City Dubai has drawn hundreds of thousands of visitors to enjoy the ongoing Hai Ramadan festivities, Winter City, Fan City and Chinese New Year celebrations, holiday camps and movie nights, and to experience events including the Dubai Marathon, the Dubai UAE Tour road cycle race and the world-famous Gumball 3000 sportscar rally.
And with many landmark attractions from Expo 2020 Dubai remaining open, the AED 120 one-day Attractions Pass – which gives entry to Terra – The Sustainability Pavilion, Alif – The Mobility Pavilion, the Vision and Women's Pavilions and the three new Stories of Nations exhibitions – is also proving popular.
Rob Moody, Partner – Transactions & Corporate Finance, EY, said: "As the first World Expo to be held in the Middle East, Africa and South Asia (MEASA) region, Expo 2020 Dubai has yielded substantial and wide-ranging long-term economic, social and environmental benefits for the UAE and communities around the world. Expo City Dubai is forecast to deliver additional growth and development and is set to support the more immediate strategic priorities and the wider future ambitions identified by the UAE."
More broadly, research has also shown that Expo 2020 Dubai sparked progress on a global scale, with the 192 participating countries reporting benefits in terms of trade and business partnerships, nation branding and cultural understanding, as well as international diplomacy and cooperation.
In addition, Expo City Dubai will also bring on board its own projects, and recently revealed exciting plans for residential developments, heralding the next phase on its journey to become a smart, sustainable, people-centric city of the future.
Expo 2020 Dubai was the first World Expo to be held in the Middle East, Africa and South Asia region and represented a commitment to build a brighter future for all humanity, catalysing international cooperation and cementing the UAE's global reputation.
A complete Expo 2020 Dubai closing report – covering the decision to bid to host the event through to its design, construction and operations, as well as its highlights, achievements, impact and legacy – was submitted to the Bureau International des Expositions (BIE) earlier this month, marking the final milestone in this historic national project.