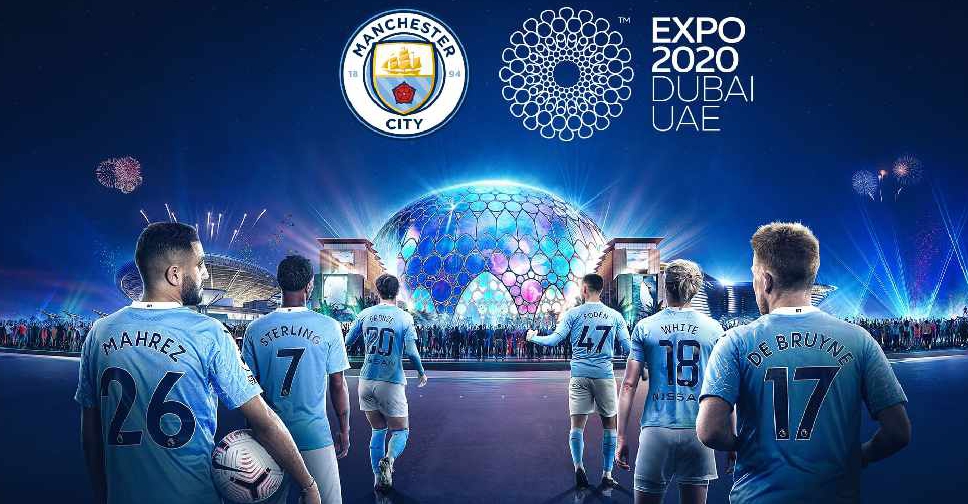 Dubai Media Office
A new partnership between Expo 2020 Dubai and City Football Group will see the mega event become the Official Exhibition Partner of English Premier League champions Manchester City.
Expo 2020 will also become Official Partner of Indian Super League champions Mumbai City FC.
The partnership will build on the universal appeal of football to drive awareness of Expo 2020 around the world.
Sholto Douglas-Home, Chief Sales & MarComms Officer, Expo 2020 Dubai, says the association helps them achieve their goal of getting the word out about Expo, and building excitement.
Roel de Vries, City Football Group's Group Chief Operating Officer, said: "Partnering with Expo 2020 and exploring its wealth of expertise will provide a fantastic opportunity for the Club to develop its knowledge across many areas."
Reflecting the global nature of Expo 2020 and its participants, as well as the diverse, multicultural population of the UAE, the partnership will also be amplified around the world through the wider City Football Group network, with exciting local activations planned at a number of other City Group clubs, including New York City FC, Melbourne City FC and Yokohama F. Marinos.
From October 1, 2021 to March 31, 2022, Expo 2020 Dubai will be an unmissable global experience, welcoming more than 190 countries and providing a launch pad for a dynamic and diverse events programme, spanning innovation, culture, art, music, food and sport.
Our exciting collaboration with City Football Group will amplify Expo 2020 Dubai across the globe through local activations within the CFG network. 🙌 🌍https://t.co/mE5CbWrScU@ManCity @cityarabia #Expo2020 #Dubai #UAE pic.twitter.com/jwxVz7TKwD

— Expo 2020 Dubai (@expo2020dubai) June 28, 2021