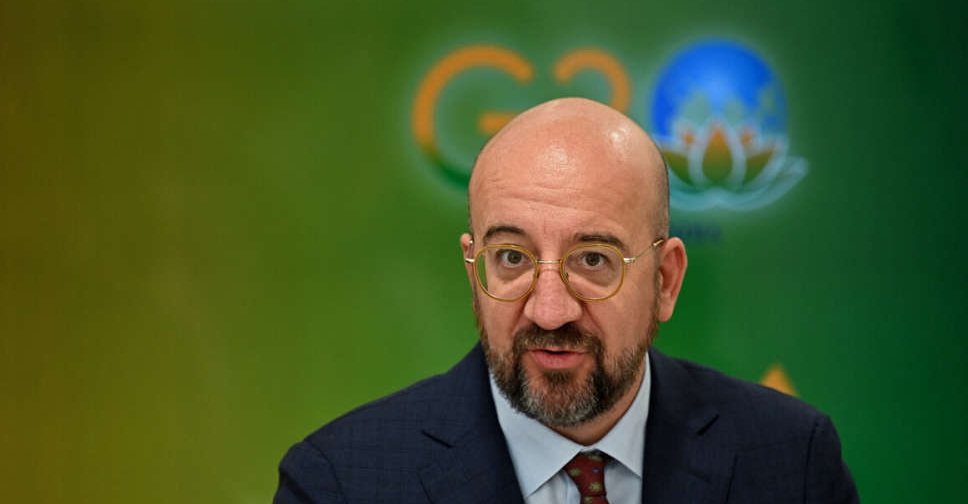 The European Union criticised Russia on Saturday for its "cynicism" in pulling out of the Black Sea grain deal, saying the offer of a million tons of grain to African countries was a "parody of generosity".
In a speech at the annual G20 summit in New Delhi, Charles Michel, president of the European Council, said the grain deal had delivered to vulnerable countries more than 30 times the volume offered to Africa by Russia.
"And what cynicism ... you did not accept this," Michel said in comments on the grain deal he directed at the Russian summit representative, Moscow's Foreign Minister Sergei Lavrov.
"Not only have you decided to pull out of this agreement on the Black Sea, but at the same time, you are attacking the port infrastructure," he said.
"You are blocking the ports that give access to the Black Sea and even to the Danube."
Russia quit the deal in July, a year after it was brokered by the United Nations and Turkey, complaining that its food and fertiliser exports faced obstacles and insufficient Ukrainian grain was going to countries in need.
"To add insult to injury, Russia is offering 1 million tons of grain to African countries in a parody of generosity," Michel said.
"What cynicism and contempt for African countries," he said, adding that the Black Sea deal had delivered exports of more than 30 million tons so far, chiefly to the most vulnerable nations.
In Moscow, the Kremlin said it was sticking to its conditions for a return to the deal.
Earlier on Saturday, Turkish President Tayyip Erdogan held talks with Japanese Prime Minister Fumio Kishida at the summit regarding efforts to revive the deal, two sources with knowledge of the matter said, without giving further details.
The news followed Erdogan's remarks this week that it could be possible to revive the deal, urging Ukraine to soften its negotiating position and export more grain to Africa rather than Europe. However, Ukraine opposes the idea of easing sanctions.
The embassies of the two countries in New Delhi did not immediately respond to emailed requests for comment after the sources spoke on condition of anonymity on the summit sidelines.
However, there was no plan for the G7 grouping to announce anything new at the New Delhi summit, a Japanese official responsible for comments on the G20 and G7 blocs, the latter of which is being chaired by the country this year, told Reuters.
Earlier, Japan said the foreign minister would meet his Ukrainian counterpart in Kyiv on Saturday.