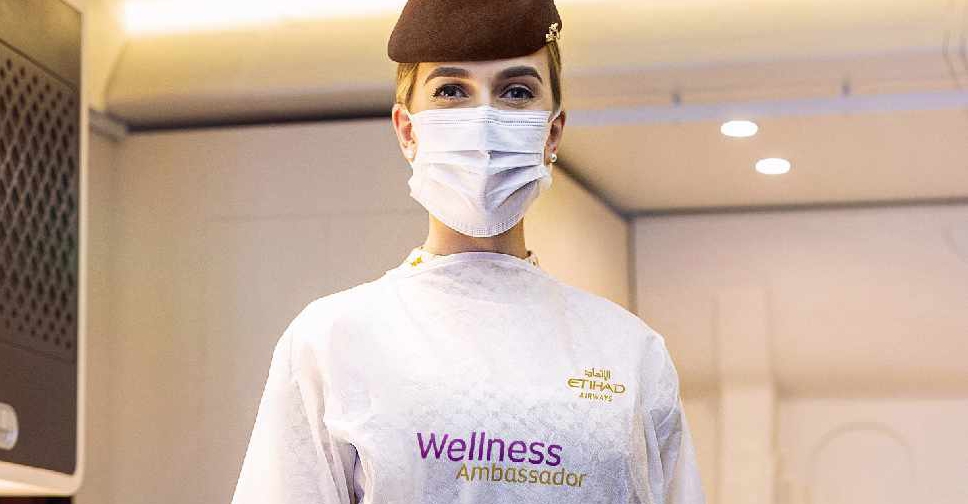 Supplied
The UAE's national carrier has introduced 'Wellness Ambassadors' as part of its expanded health and safety programme in the fight against COVID-19.
In a statement, Etihad Airways highlighted that the ambassadors will provide essential health information and support for travellers as the world deals with a "new normal".
The specially trained "Wellness Ambassadors" will be stationed at the Abu Dhabi International Airport soon to help passengers until they board their flights.
The multilingual team will also be available 24|7 via online chat or email, and will help with concerns or questions regarding hygiene before they travel.
Passengers can also access an online guide highlighting the carrier's health and safety procedures.
That's not all. And, once travel restrictions are lifted, Etihad will introduce these ambassadors on flights as well.
"Providing for our guests, and their wellbeing, is one of Etihad's core values, and we have a responsibility to protect them, to keep them fully informed, and to provide even greater levels of genuine warmth and personal care," said Tony Douglas, Group Chief Executive Officer, Etihad Aviation Group.
"We must guarantee they can travel assured in the knowledge that we have every aspect of their journey with us covered, while still providing a top-quality travel experience. The Wellness Ambassadors will play an important role in delivering this."