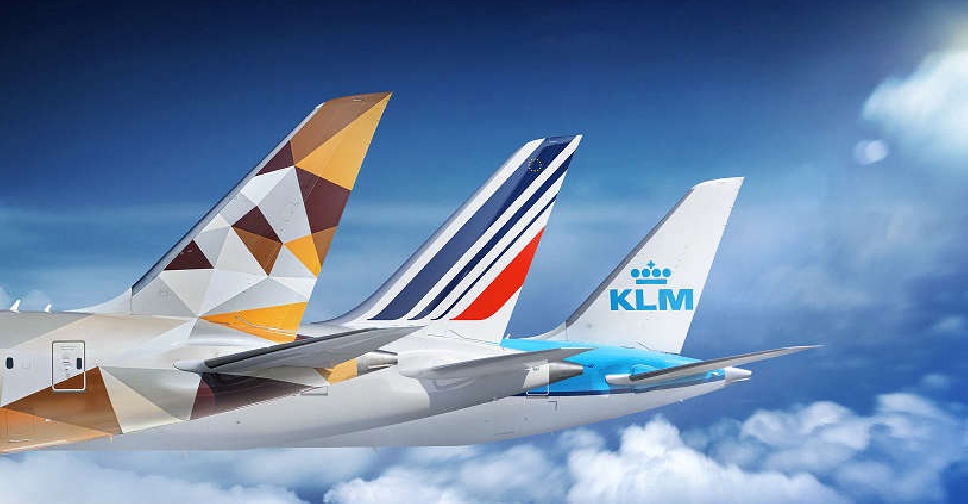 Etihad Airways and Air France-KLM Group have signed a Memorandum of Understanding (MoU) aimed at enhancing their collaboration opportunities across passenger operations, loyalty programmes, talent development and maintenance.
Through this partnership, and subject to any necessary regulatory approvals, the two sides contemplate expanding their codeshare and interline agreements initiated in 2012.
As a first step, more than 40 new routes covering destinations across Europe, the Middle East, Asia Pacific and Australia have been made available for booking as of today, for travel as early as the winter 2023 season.
The MoU also proposes the ability for frequent flyers of both Flying Blue and Etihad Guest to earn and redeem miles with Air France, KLM, and Etihad.
The airlines will also explore terminal co-location, reciprocal lounge access and ground handling, among other initiatives.
Etihad currently operates daily flights to both Paris-Charles de Gaulle and Amsterdam Schiphol from Abu Dhabi International Airport .
Air France will start operating daily flights between Paris-Charles de Gaulle and Abu Dhabi from October 29, 2023.
The MoU signing ceremony took place at the Air France-KLM Group's headquarters in Paris in the presence of Angus Clarke, Chief Commercial Officer, Air France-KLM, and Arik De, Chief Revenue Officer, Etihad Airways.
Earlier this year, Air France-KLM announced it had signed a MoU with Abu Dhabi's Department of Culture and Tourism with the aim of reinforcing connectivity between Europe and Abu Dhabi.
With Etihad Airways and @AirFranceKLM Group, you can now experience over 40 new routes covering destinations across Europe, the Middle East, Asia Pacific and Australia, as well as enhanced loyalty initiatives, operations, and more! We can't wait to welcome you on board.… pic.twitter.com/hD8aABJcGL

— Etihad Airways (@etihad) September 7, 2023