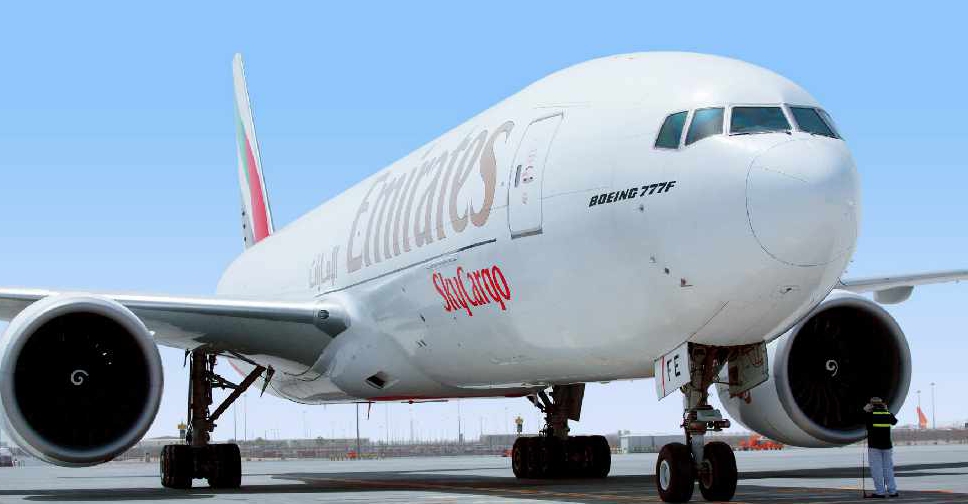 WAM
Emirates SkyCargo has expanded its weekly scheduled flight operations to cover 75 different destinations.
According to The Emirates Group, it will now be able to reach countries across six continents.

Some of the destinations include Colombo, Conakry, Dakar, Dhaka, Dublin, Khartoum, Kuala Lumpur, Perth and Quito.

By having a wider reach, Emirates revealed that it can now transport essential commodities and urgent supplies more rapidly across the world, which helps exporters and importers in different markets benefit from direct access to widebody cargo capacity.

Since March this year, the airliner has also played an important global role in transporting medical supplies and personal protective equipment, such as masks and gloves, to countries around the world amid concerns over the COVID-19 pandemic.

Emirates SkyCargo clarified that it had operated more than 2,500 flights in the month of April.

It's also operating more than 100 flights daily from its hub in Dubai.