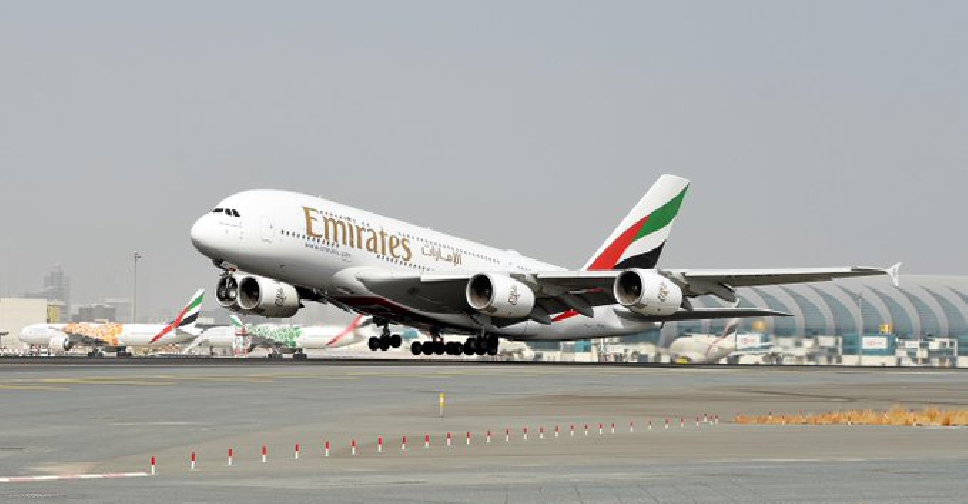 File picture
Emirates is showcasing the UAE's progress in its vaccination programme with a flight that will only carry fully vaccinated crew and passengers onboard.
Flight EK2021 will depart on April 10 from Dubai International Airport at 12:00 pm local UAE time.
It will cruise over the UAE and will return to Dubai at 02:30 pm.
The one-off flight celebrates the success of the UAE's vaccination programme and also highlights Emirates' progress in vaccinating its staff and in particular its pilots and cabin crew.
Passengers will have the opportunity to experience Emirates' newest A380 aircraft, which features the carrrier's new Premium Economy seats and refreshed cabin interiors across all classes.
In addition, customers can also try out first-hand, all the latest measures to help travellers enjoy a safe and smooth journey, including the new biometric and contactless technology which Emirates has recently implemented at the check-in areas and boarding gates at Dubai airport.
Emirates has supported the national vaccination programme by making COVID-19 vaccines readily available to its UAE-based workforce at multiple locations within the company's premises.
To date, more than 35,000 Emirates employees have had their COVID-19 vaccine shot from one of the company's vaccination centres, with over 85 per cent of the airline's pilots and cabin crew already receiving two doses.