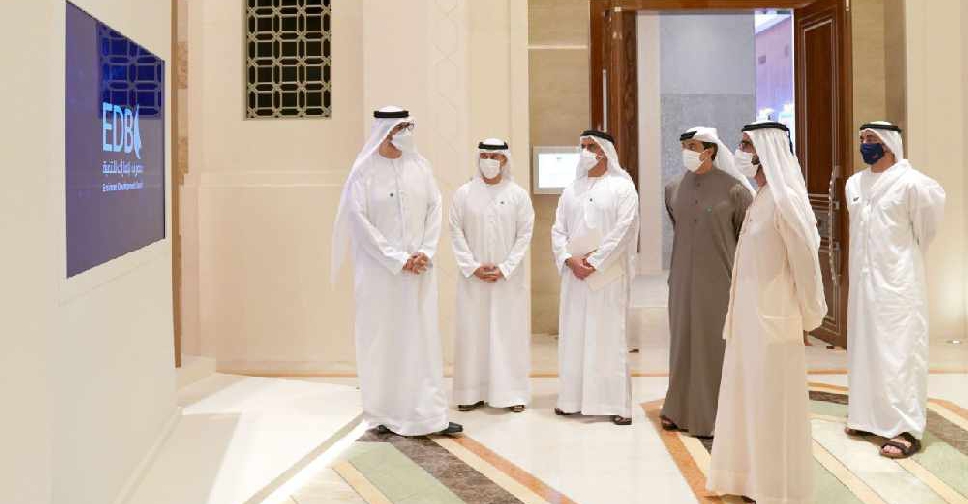 Twitter/(HHShkhMohd)
Emirates Development Bank (EDB) will provide AED30 billion financial support to businesses and start-ups in a major step to drive the national economy.
That's according to an announcement on Twitter made by His Highness Sheikh Mohammed bin Rashid Al Maktoum, Vice President and Prime Minister of the UAE and Ruler of Dubai.
أطلقنا البرنامج الاستراتيجي الجديد لمصرف الإمارات للتنمية ... محفظة تمويلية بقيمة ٣٠ مليار درهم لتحفيز مجموعة من القطاعات الحيوية ذات الأولويات الوطنية .. الهدف تمويل ١٣٥٠٠ شركة جديدة في هذه القطاعات خلال الأعوام القادمة .. pic.twitter.com/orNmcgT4yf

— HH Sheikh Mohammed (@HHShkMohd) April 5, 2021
"The Emirates Development Bank Strategy presents a giant leap that will leverage the bank's role as a key driver of the national economy. Providing effective financial solutions will support the role of SMEs as main players in shaping our national economy," Sheikh Mohammed added.
The bank's contribution will help 13,500 SMEs in various sectors over the coming five years and will create 25,000 jobs.
EDB's move comes as part of a new industrial strategy named 'Operation 300bn' launched by the country's leadership last month.
"The Strategy of Emirates Development Bank is an additional ambitious push for the development of the national economy, a major supporter of companies and small and medium sized enterprises," said His Highness Sheikh Mohamed bin Zayed, Crown Prince of Abu Dhabi and Deputy Supreme Commander of the UAE Armed Forces, on Twitter.
إستراتيجية "مصرف الإمارات للتنمية " محرك إضافي طموح لتطوير الاقتصاد الوطني وداعم رئيسي للشركات والمشروعات الصغيرة والمتوسطة..حريصون على دعم المبادرات الاستثنائية والأفكار النوعية والمبدعة التي تتبنى دعم الصناعة والتكنولوجيا المتقدمة وتواكب أولوياتنا التنموية المستقبلية.

— محمد بن زايد (@MohamedBinZayed) April 5, 2021
Meanwhile, Sheikh Mohammed announced that current assets in state banks are exceeding AED 3,000 billion, which is helping push the country's economy to new horizons.
اقتصادنا الوطني بخير .. ويمضي بخير .. ولدينا في بنوك الدولة أصول تفوق ٣٠٠٠ مليار درهم لدفع اقتصادنا نحو آفاق جديدة .. نرحب بالجميع ليصنعوا حلمهم في دولة الإمارات العربية المتحدة .. نرحب بمستقبلهم معنا في دولة المستقبل.. pic.twitter.com/8vNsfOebVb

— HH Sheikh Mohammed (@HHShkMohd) April 5, 2021
The ruler of Dubai has also welcomed people and future investors to "make their dreams come true in the UAE".