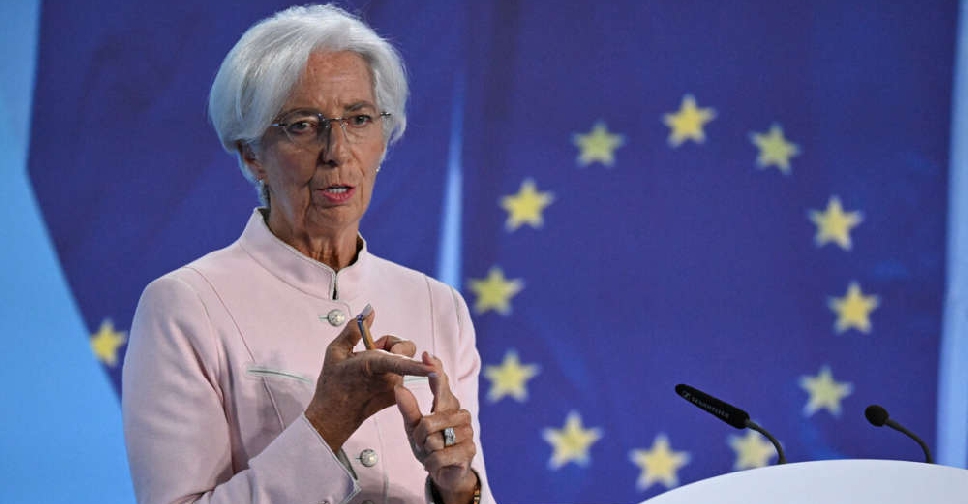 The European Central Bank (ECB) raised its key interest rate to a record high of 4 per cent on Thursday, but with the euro zone economy in the doldrums, signalled this was likely to be its final move in a more than year-long fight against inflation.
The central bank for the 20 countries that share the euro also raised its forecasts for inflation, which it now expects to come down more slowly towards its 2 per cent target over the next two years, while cutting those for economic growth.
That illustrated the dilemma the ECB faced at the meeting: prices are still rising at more than twice its target rate but with high borrowing costs and a downturn in China, overall economic activity is struggling.
Against this backdrop, the ECB sent a message that it was likely done with raising rates, prompting euro zone bond yields to fall and European shares to rise.
"Based on its current assessment, the Governing Council considers that the key ECB interest rates have reached levels that, maintained for a sufficiently long duration, will make a substantial contribution to the timely return of inflation to the target," the ECB said.
That is now expected to happen more slowly than at the time of the ECB's previous projections in June, with inflation seen at 5.6 per cent in 2023, 3.2 per cent in 2024 and 2.1 per cent in 2025.
ECB President Christine Lagarde did not absolutely rule out a further hike if needed and said interest rates would have to remain at restrictive levels for some time.
"The focus is going to move, going forwards, to the duration, but that is not to say - because we can't say that now - that we are at peak," she told a press conference.
Lagarde acknowledged that some ECB board members had argued against the latest rate hike but added: "There was a solid majority of governors to agree with the decision we have made."
Asked to comment on whether the ECB's downgrading of its growth forecasts - with euro area growth this year now put at only 0.7 per cent - meant that a regional recession was now its base-case scenario, Lagarde insisted the slowdown was temporary.
"The recovery we had planned for the second half of 2023 has been pushed out over time," she said. "We are confident that growth will pick up in 2024."