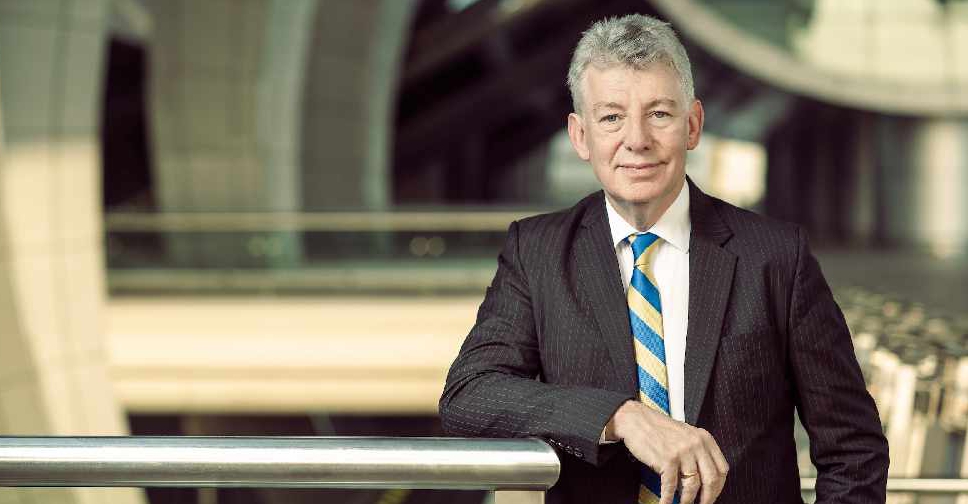 File picture
The ban on passenger flights to the UAE from India could impact traffic's recovery for a longer rather than a shorter period of time.
That's according to Paul Griffiths, the Dubai Airports' (DXB) Chief Executive Officer, who updated Dubai Eye 103.8's Business Breakfast about the impact of the latest restrictions.
He said that traffic from India makes up a 32 per cent share of the airport's traffic.
The CEO described the suspension of flights as a "great loss", and stressed that "our hearts go out to the suffering that's going on in India and we do hope for a rapid recovery".
But he added, "Unfortunately, I think we're braced for the long haul in terms of traffic recovery", and said the ban will have an impact as the country is DXB's "most important single market".
The year's first quarter figures show an overall drop of 68 per cent in passengers at DXB from the same period in 2020, and flight movement has fallen by 38 per cent, while cargo is up three per cent.
But he noted that Dubai remains the number one airport for international traffic in the world, with 67 per cent of operators still onboard.
Griffiths said the numbers could have been higher if more countries had acknowledged the UAE's "fantastic work" on the vaccine and the nation's progress against the pandemic.
The CEO believes some of the countries on the UK's "green list" haven't taken any of the measures implemented in Dubai to keep everyone safe.
He underscored that a total of 6.5 million people travel annually between the UK and UAE, and noted the irony of customers' ability to fly to Scotland but not England.
Griffiths revealed that they're still making "strong representations to the UK government" and hope to have some breakthroughs soon.
Watch the interview in full here:
Dubai International Airports saw passenger numbers fall 68% in Q1 compared to the year before. We speak to CEO Paul Griffiths about the numbers and what the ban on passenger flights from India could mean for this quarter. #DubaieyeOnOne #BB1038FM #BusinessBreakfast

Posted by Dubai Eye 103.8 News. Talk. Sport on Wednesday, April 28, 2021