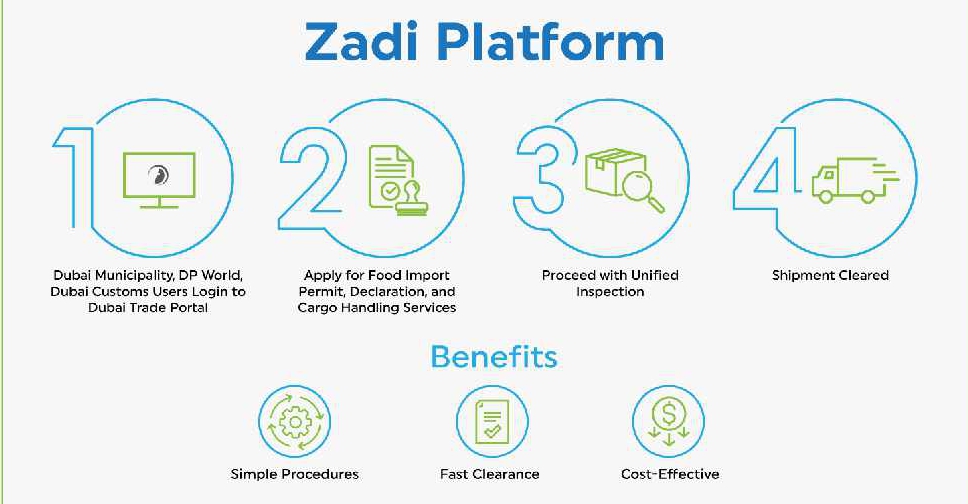 Supplied
A new electronic platform has been launched to ease the import and re-export of food shipments through Dubai's ports.
It will help companies and traders save time and money by unifying all the processes under a single service channel.
Through the portal, they can apply for permits, submit requests for food or customs inspections as well as cargo handling services.
The platform, called 'ZADI' combines electronic services provided by the Dubai Municipality, Dubai Customs, DP World and Dubai Trade.
Typically, Dubai Customs conduct security and customs inspections at Jebel Ali Port, while Dubai Municipality teams check food safety and quality standards, but the new system enables customers to submit their requests for food and customs inspections via a unified platform.
The initiative is aligned with the UAE's post-COVID-19 economic recovery plan.