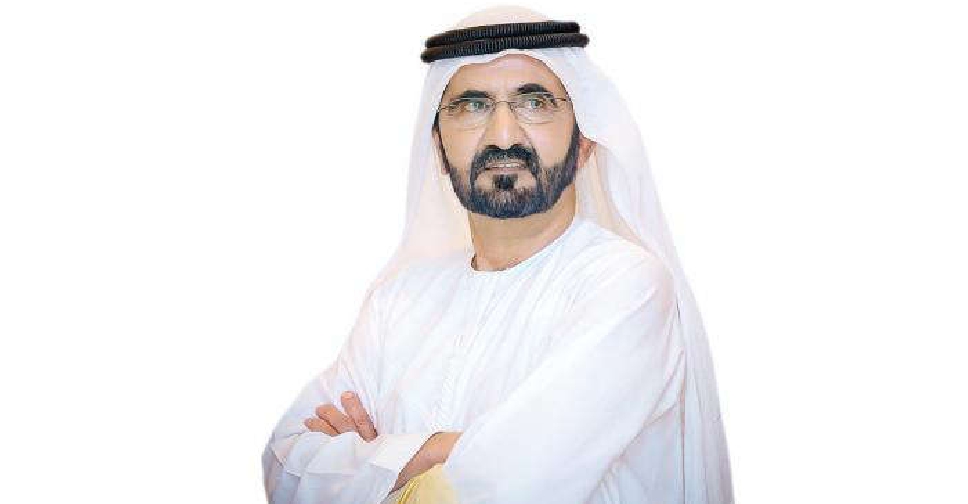 File picture
His Highness Sheikh Mohammed bin Rashid Al Maktoum, Vice President and Prime Minister of the UAE and Ruler of Dubai, has announced the establishment of three new subsidiaries of Dubai's Department of Economy and Tourism (DET).
The new entities will work towards enhancing key economic growth drivers including business attractiveness, development initiatives, ease of doing business, consumer protection and sectoral governance.
They include the Dubai Corporation for Consumer Protection and Fair Trade, established under Law No. (5) of 2023; the Dubai Business Licence Corporation, established under Law No. (6) of 2023; and the Dubai Economic Development Corporation established under Law No. (7) of 2023.
The three laws are effective from the date of their publication in the Official Gazette.
The move complements DET's mandate of supporting the goals of the Dubai Economic Agenda D33 announced in January, which aims to double the size of the emirate's economy and consolidate its position as one of the world's top three cities.
His Highness Sheikh Hamdan bin Mohammed bin Rashid Al Maktoum, Crown Prince of Dubai and Chairman of The Executive Council of Dubai, said: "We constantly seek to enhance the supportive framework needed to enhance growth, economic value and innovation in Dubai."
The Dubai Economic Development Corporation (DEDC) and the Dubai Business Licence Corporation (DBLC) will complement the efforts of DET's existing subsidiaries to drive forward D33's agenda and its innovative projects.
Together with the Dubai Corporation for Consumer Protection and Fair Trade, the new organisations will work to enhance sustainable economic growth and Dubai's attractiveness as a global fair-trade destination that provides vast growth opportunities for businesses.
"Based on a common vision for Dubai's economic and social progress in the coming decade and beyond, they will set clear priorities and enabling levers to integrate new generations of Emiratis into the private sector, and make Dubai a hub for skilled workers and a focal point for global multinational companies (MNCs), national SMEs, trade, manufacturing and the new economy," said Helal Almarri, Director General, DET.
.@HHShkMohd issues laws establishing three new subsidiaries of @DubaiDET. The new subsidiaries are Dubai Economic Development Corporation, Dubai Business License Corporation & Dubai Corporation for Consumer Protection & Fair Trade.https://t.co/IYeeHLUVsp

— Dubai Media Office (@DXBMediaOffice) February 8, 2023
The Dubai Economic Development Corporation's key goals include enhancing Dubai's economic competitiveness; implementing economic development plans; supporting the diversification and sustainability of the emirate's economy; attracting foreign investment and global talent in vital sectors; strengthening the emirate's position as a global destination for investments and entrepreneurship in the digital economy; establishing projects focused on advancing innovation, artificial intelligence, and technology; and making the emirate a leading green economy hub.

To achieve these goals, the DEDC will propose initiatives that support the emirate's economic development plans, create an integrated framework for following up and evaluating the implementation of plans, identify obstacles that impede their implementation and propose solutions, create programmes to develop priority economic sectors and identify sectors that need to attract investments as part of Dubai's strategic plan.

The Dubai Business Licence Corporation aims to strengthen the emirate's position as a global commercial hub and create an environment for attracting increased investment in various sectors. It will also streamline licensing procedures for business establishments and enhance the investor journey; enhance licensing procedures for economic establishments; and register names, mortgages and commercial rights. The new organisation will work to enhance ease-of-doing business in the emirate.

The DBLC will be the sole authority responsible for monitoring compliance with procedures, measures and controls related to the investor journey and regulating economic activities in the emirates, including its free zones.
To fulfill its mandate, the Corporation is authorised to develop comprehensive plans, policies and strategic frameworks for economic activities, procedures for registering and licensing economic establishments; develop policies for licensing professional businesses in line with legislations, streamlining licensing procedures for economic establishments in Dubai and registering them in the commercial registry.

The Dubai Corporation for Consumer Protection & Fair Trade seeks to create a conducive environment for fair trade and competition, enhance economic stability by ensuring consumer protection, and further enhance the competitiveness of the business sector by curbing practices that negatively impact the market, ensure optimal regulation of various economic sectors, promote justice, transparency and fair competition and support the optimal functioning of the market.

It is also tasked with developing plans and policies related to fair trade and competitiveness and protection of consumer rights. The new subsidiary will develop programmes and initiatives to protect intellectual property rights, review and resolve complaints filed by commercial establishments and consumers, and organise awareness campaigns to promote consumer rights, fair trade and fair competition.