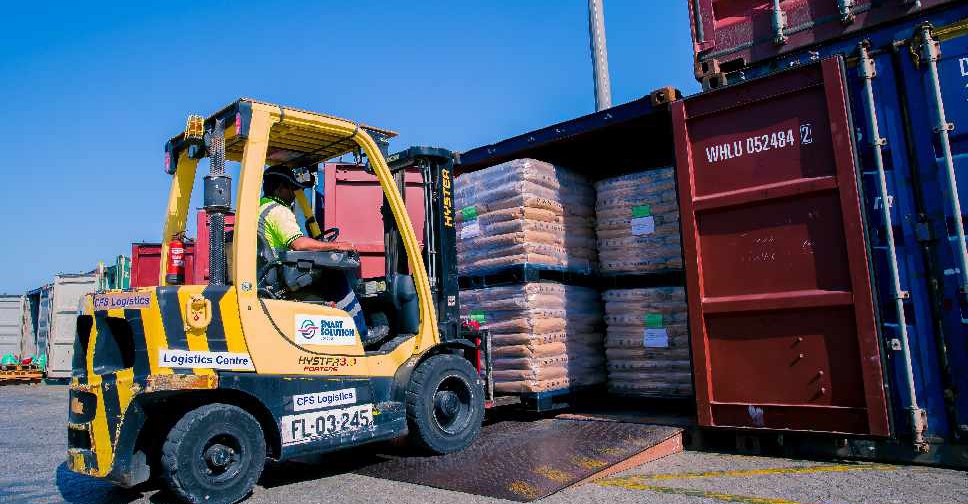 Supplied
DP World's port-centric logistics arm Smart Solution Logistics FZE (SSL) has signed an agreement with Israel-based Allalouf Logistics to explore new growth opportunities.
The partnership, which will help foster links between key trade hubs, was signed by Albert Kraak, Chief Operating Officer (COO) of SSL and Gil Miller, Managing Director, Allalouf Logistics Ltd.
Strategically located in Dubai's Jebel Ali Port, SSL offers an extensive range of containerised logistics solutions.
Using its network of ports and terminals overseas, SSL helps companies to link their supply chain to any part of the world using high-end IT platforms and different transportation modes.
Through its collaboration with Allalouf Logistics that is part of the Allalouf Group, one of the largest and longest established shipping agencies in Israel, the company aims to reinforce the logistics sector, in the UAE, Israel and other prime markets.
As part of the agreement, both entities will deploy efforts to establish and maintain suitable freight stations required for the operational receiving, consolidating, loading, shipping, unloading and orderly release of cargo, and full container load.
This will include import and export, air and ocean cargo, and full container load and less than container load. The companies will also provide services relating to shipments and customs formalities, trucking and port handling, storage and collection of cargo.
Contributing to a booming sector
The freight and logistics market in the UAE has grown steadily over the years, surpassing other major industries. It is recognised as a crucial enabler in the UAE's economic diversification efforts.
According to the Federal Competitiveness and Statistics Authority, the logistics sector's gross output amounted to AED 219 billion in 2018. Additionally, the sector's contribution to the UAE's GDP is projected to increase by 8 per cent in 2021.