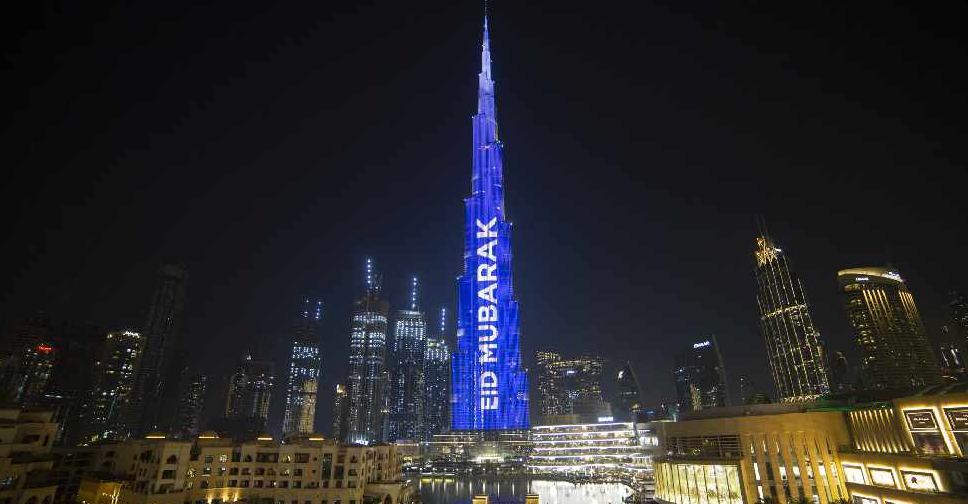 Supplied
Dubai Multi Commodities Centre (DMCC) displayed its Eid Al Adha greetings to the world and a message to global diamond traders on the side of the world's tallest building.
To mark the campaign launch, DMCC announced that new company registrations would be offered a free 12-month membership of the Dubai Diamond Exchange (DDE), home to 1000 diamond companies in Dubai.
"The trade of precious metals and stones is a critical pillar of the nation's economic diversification agenda," according to His Excellency Dr. Thani bin Ahmed Al Zeyoudi, Minister of State for Foreign Trade at the UAE Ministry of Economy.
"The UAE Ministry of Economy is focused on catalysing a new phase of economic growth and development in the country, and supporting the trade connected to diamonds is a priority," said Al Zayoudi.

"Any initiative that connects the UAE with partners around the world and showcases the exciting business opportunities that exists here is one to be supported. DMCC should be commended for their work in this space and ambitious vision for commodities," he continued.
DMCC hopes to attract global players to Dubai by showing its versatility, says Ahmed Bin Sulayem, Executive Chairman and Chief Executive Officer, DMCC.

"Right across the supply chain, the diamond industry is passing through a period of turbulence," he said. "For many, the change that will follow is seen as an unpredictable threat. But for Dubai, it is an opportunity."
The growth in value of Dubai's rough and polished diamond trade increased from AED13.2 billion in 2003, to AED91.8 billion in 2018.