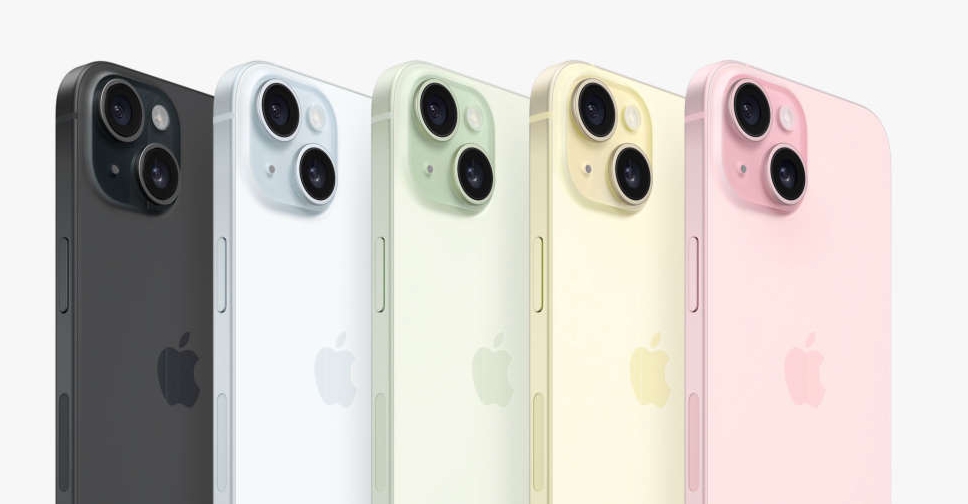 Apple on Tuesday unveiled a new iPhone 15 with a brighter display and a 48-megapixel camera as well as 100 per cent recycled cobalt in its battery.
The iPhone 15's satellite connectivity can now be used to summon roadside assistance with the company rolling out the feature with the American Automotive Association (AAA) in the United States.
Apple said that USB-C charging cables are coming to both its iPhone 15 and the charging case of its AirPods Pro devices, allowing the use of the same charging cables already used for iPads and Macs.
It will feature the same A16 Bionic chip inside that previously formed the brains of the iPhone 14 Pro.
The event at the company's Cupertino, California, headquarters comes amid lingering economic uncertainty, especially in China, Apple's third-largest market where it faces challenges from expanded restrictions on using its iPhones in government offices and the first new flagship phone in several years from Huawei Technologies.
Apple also showed off a new Series 9 Watch with a feature called "double tap" where users tap thumb and finger together twice, without touching the watch, in order to perform tasks like answering a phone call.
It uses machine learning to detect tiny changes in blood flow when the user taps their fingers together, freeing up the other hand for other tasks like walking a dog or holding a cup of coffee, said Apple Chief Operating Officer Jeff Williams.
The Apple Watch Ultra 2 has new features for cycling and diving and what Apple said is the brightest screen it has ever made.
The company's environmental chief Lisa Jackson said it will no longer use leather in any of its products. The company is replacing some of those products with a textile called "FineWoven" that it says feel like suede.
CEO Tim Cook also said Apple is "on track" to ship its Vision Pro mixed-reality headset early next year.
Apple introduces the iPhone 15 #AppleEvent pic.twitter.com/V7j0GMaNSk

— Apple Hub (@theapplehub) September 12, 2023
This is Apple Watch Ultra 2 #AppleEvent pic.twitter.com/qtqtytm97Q

— Apple Hub (@theapplehub) September 12, 2023
This is Apple Watch Series 9 #AppleEvent pic.twitter.com/U67qBqmd80

— Apple Hub (@theapplehub) September 12, 2023